To say the Yankees' third inning was unexpected would be similar to saying that Jose Canseco is just quirky. The lineup has been sleepwalking for most of the year, and facing David Price, it didn't seem like they would be likely to do much. Then... well... this happened:
A thing of beauty. pic.twitter.com/doGriHWSRs

— Michael T. Brown (@ChuckBurly) August 28, 2014
Reenactment of the #Yankees' ridiculous inning in progress http://t.co/Oz3jXLvRGH

— Pinstripe Alley (@pinstripealley) August 28, 2014
Mr. Brown was correct. It was a thing of beauty. The Yankees rode their insane third inning to an 8-4 victory, and it was every bit as glorious to watch as you might have guessed.
Shane Greene got the start for the Yankees, and while the offense was the star of the show, he was pretty terrific. The rookie dazzled the Tigers yet again, striking out eight and allowing just five hits and a walk in seven innings of two-run ball. After issuing a walk to begin the game, he retired nine batters in a row. The Tigers couldn't score a run against him last time out, so they can at least take solace in the fact that they scored. If Greene wants to continue this mastery, I would be bold enough to support it.
The Tigers rallied for a run in the fourth and Victor Martinez took him deep to right for a solo homer, but other than that, Detroit could not manage much against him. Although an error and a hit by pitch made the seventh inning interesting, Greene worked out of trouble. He's allowed more than three runs in just one of his nine starts. My thoughts: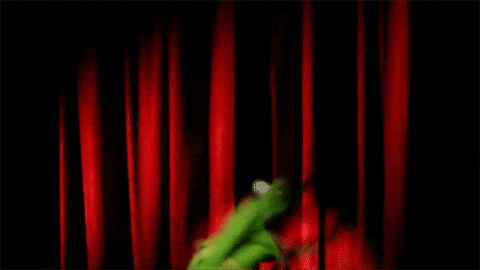 It was evident early on that Price didn't have his best stuff at Comerica Park tonight. The Yankees were kind enough to let him off the hook in the first two innings though, as they blew scoring opportunities in the first couple innings. Fortunately for their fans, they decided to adopt a daring strategy in the third: "Hey, let's only get hits and not make any outs."
This avant-garde strategy somehow worked. As observed above, the entire batting order got hits. The lineup's nine straight hits fell one short of the American League record. By the time Price was out of the game and mop-up man Blaine Hardy recorded the first out of the inning on a Jacoby Ellsbury sacrifice fly, the score was 7-0. One more sacrifice fly made it 8-0, and the Yankees never had to score again in this game. Amazingly, it was the second time this year that this offense knocked Price around for at least six runs.
Ellsbury, Martin Prado, Brian McCann, and Chase Headley all recorded multi-hit games. Ellsbury had a pair of steals to run his season total up to 37, second-best in the AL. Even Derek Jeter (who received some nice parting gifts from Detroit in a pre-game ceremony) notched an extra-base hit via his 14th double of the season, which scored the game's first run. Maybe Price was giving him a "pipe shot" like Adam Wainwright in the All-Star Game. These offensive explosions don't occur very often with the Yankees, so it was quite the thrill to watch them just unleash a good ol' fashioned pummeling.
Adam Warren and Dellin Betances gave up a couple runs in relief, but the outcome was never really in doubt. The Yankees will go for the series victory tomorrow afternoon with Hiroki Kuroda taking the mound against rookie lefthander Kyle Lobstein, who will be making his MLB debut. It's weird to say, but maybe they should just pretend Price is on the mound instead.