According to Jim Bowden of ESPN, the Yankees are currently discussing a trade with the Padres that would send Ian Kennedy back to New York in return for third baseman Eric Jagielo and left-handed pitcher Ian Clarkin. There are no real details as of yet, but it's hard to feel good about this rumor. The Yankees need a pitching upgrade but it would virtually undo all the good feelings of the 2013 draft in which the Yankees had three picks in the first and compensation rounds.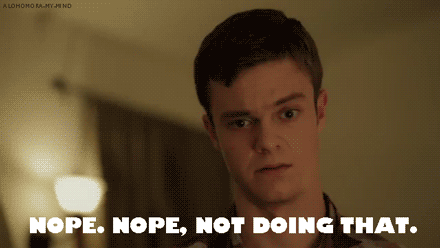 Hopefully this turns out to be nothing more than a rumor, because otherwise there may actual tears. I'll be over here pretending none of this is real until another source confirms the information. Would you make the trade if you're the Yankees? Am I just holding on to prospects too tightly here?
Update:
yankees are interested in kennedy but not in clarkin plus jagielo for kennedy.

— Jon Heyman (@JonHeymanCBS) July 25, 2014
Well, at least there's that?