Derek Jeter announced today via a message on his Facebook page that he intends to retire after the 2014 season.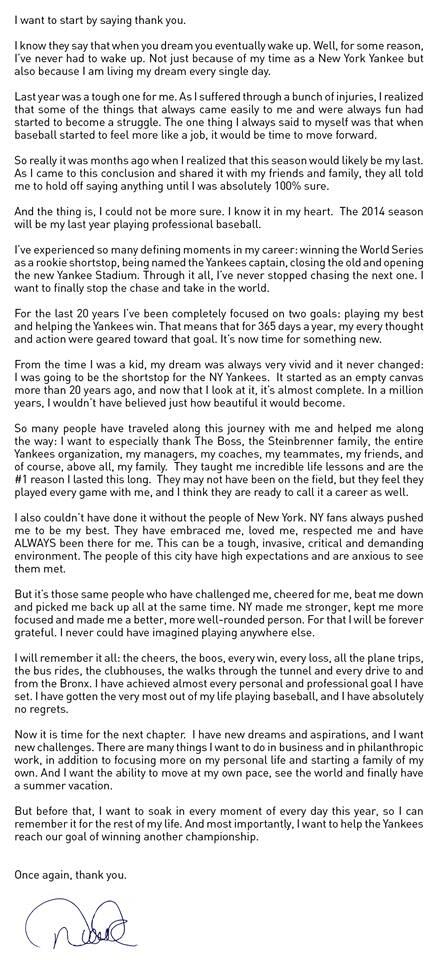 This moment seemed like it was both inevitable and impossible at the same time. After the departures of Jorge Posada, Mariano Rivera, and Andy Pettitte over the course of the last few seasons, Jeter was the lone remaining member of the Core Four on the team. He was forced to missed most of the 2013 season after numerous setbacks from a broken ankle that prematurely ended his 2012 season, and his nearly 40-year-old body playing shortstop going forward didn't seem like a reality that could go on too much longer.
If the announcement comes as a shock to you, you can take some solace in the fact that you are not alone. Joel Sherman reports that he spoke to at least one Yankees executive who did not know the announcement was coming. For those of us who are in our 20s, it's difficult to even really imagine a Yankees team without Jeter on it. It's much like the feeling going into 2014 without having Rivera in the bullpen to come in and close out the game like it's a breeze.
Jeter is one of the most iconic Yankees of all time, a first ballot Hall of Famer, and one of the very best players of our generation. Seeing his career come to a close is a little sad, but what a ride it has been having him on the team that we all root for.