Pinstripe Alley recently celebrated its ninth anniversary, which is a pretty cool feat considering that in the world of the Internet, it's hard to keep anyone's attention for longer than 20 seconds without animals doing funny things. The site's gone through several changes over the years, but many members in the comments have stuck around for awhile. Thus, to newcomers, it can get very confusing when we make inside jokes to one another that not everyone will understand. However, we want as many people to feel included as possible!
So in an effort to keep everyone in the loop, I've created the guide below to explain references frequently made on Pinstripe Alley. This page will stay in the Pinstripe Alley Resources hub, which is always at the bottom of the home page. I've included as many as I can think of, so if I have missed any that should be explained, please let me know!
***
Current PSA memes
Banhammer - Dropped when someone is banned from the site.
Bean Wright - Site member long time listener is determined to have the Yankees hit Mets star David Wright with a pitch whenever they face off. That's about all there is too it! Just good ol' unexplained vitriol.
Best pitcher in the world - Ivan Nova. Back in April 2012, when he had notched 15 consecutive winz (aided by terrific run support, of course), Nova said this in a post-game press conference:
"If you ask me, 'Who's the best pitcher in the world?'" Ivan Nova said, "I say, 'Me.' You know, you have to believe it. That's why you win so many games."
Obviously, pitchers and other athletes might have to mentally convince themselves that things like that are actually true to compete at such a high level, but it was pretty funny coming from Nova, who was not even close to that title, even if the likes of Clayton Kershaw, Justin Verlander, and Jose Fernandez all lost their powers due to Space Jam-like conditions. It got less funny when he was so bad in 2012 that he was left off the playoff roster.
Binder - Most beloved personal possession of Joe Girardi. It rules his life and is the explanation or everything and anything that the Yankees do on strategies. Since they are basically one, Girardi's name is sometimes referred to as either Birardi or Girinder, though I dare not opine which one is the preferred use, lest I start a riot.
Callin' it - Pretty standard--you're calling that something will happen in the game, most often dingers.
Cannon. - If a player has been struggling for a long time, like Ben Francisco in 2013, then site members like Tanya will recommend that they crawl into a cannon and be fired into the sun. It's only fair, right? The cannon is also referenced if people say DFA (designate for assignment, or release).
Centaur - Alexander Emmanual Rodriguez: Being of great power, controversy, and hooves.
Cheeseburger Consumer - CC Sabathia, though lately, he has not been consuming as many cheeseburgers as he used to...
Coney loves us - It's true. Exhibit A:
"@ImNotAHRHitter: @TanyaBondurant Only if you have a beer next to you"gotta go with vodka for this one

— David Cone (@dcone36) December 6, 2013
Disrespecting Flanny - When former Orioles pitcher and broadcaster Mike Flanagan tragically died in 2011, it coincided with Hurricane Irene causing game cancellations, including a Yankees/Orioles matchup near the end of August. The Yankees wanted to play a doubleheader shortly thereafter so that they didn't have to use their only off-day remaining in the season, but O's skipper Buck Showalter said he felt the Yankees were "disrespecting Flanny" by requesting that. So whenever the Yankees are beating up on the O's, they're disrespecting Flanny. Obviously.
DOOMED - Sarcastically said when something mildly bad happens to the Yankees, or if they have like one bad game. They might as well DFA everyone.
Dumpster Fire - A game that should never be spoken of again.
Eduardo Nunez, drama queen - When Nunez was a Yankee, one of his "Nunieisms" according to Joe Girardi was occasionally acting like his injuries were far worse than they actually were. Thus, we sometimes joke around with it:
Who knows, maybe without the NY pressure, he could be good with the Twins.

Nunez: Thanks Greg.
Greg: No problem. /pats Nunez on the back/
Nunez: MY SPINE. NOW I'M GOING ON THE DL AGAIIIIIIIIIIIIIIIIIIIN /runs away crying/
Flagged - When stated in the comments, used as a joke to say that something is inappropriate. This is not in reference to actual flags users tag to denote someone's being a douche.
GGBG - Gritty Gutty Brett Gardner. Sometimes extends to GGBGSB (Gritty Gutty Brett Gardner Stolen Base) or other variations suggested by site members.
GOAT - The Greatest Of All Time... Mariano Rivera.
Get it done, Cash. - Frequently said after making Yankee transaction requests, be they realistic or not.
Gift Baskets - According to the New York Post, when Jeter spends a night with a lady, he leaves them a gift basket of autographed swag. How thoughtful! ...And a little weird.
go Yankees, go baseball - Self-explanatory.
go Yankees go you are #1 - There used to be a commenter named 7tony2 who would literally only say this. One day, he betrayed us by saying "go Boston go you are #1" and I don't believe he's been seen since, but his original catchphrase lives on.
Hate Vessel - Player whose presence on the team encapsulates all our rage. No one on the 2014 team has yet reached hate vessel status, but famous Tanya hate vessels of old include Nunez, Jayson Nix, Chris Stewart, and Joba Chamberlain.
Humbler - The Yankees' pitching machine, named for humbling batters. It became self-aware last year when it injured Travis Hafner and since then has become a menace to the team. It's the true cause of all Yankees injuries, so whenever anyone gets hurt... blame the Humbler.
I'mGivingYouA[blank] - Originating from Greg Kirkland's original username on PSA, "I'mGivingYouARaise," Greg still references it when saying "I'mGivingYouAnOpenThread," or something like that.
LNOGY - Lefthanded No Outs Guy. A LOOGY who doesn't do his job.
Mitre of the Week - The Yankees' worst player of the week, named on the Pinstripe Alley Podcast in "honor" of Sergio Mitre, one of the worst pitchers in Yankees history, who somehow kept receiving opportunities to pitch for the Yankees from 2009-11.
Nachos - Greg Kirkland and PSA's long time listener have gone to Yankees games together, and they always get nachos because of course.
Ninja Cash - Brian Cashman's trades often seem to break with little-to-no rumors beforehand. Thus, he is a ninja. Could also apply since he convinced the Twins to send an actual human being in exchange for Nunez, among other such heists (Wilson Betemit for Nick Swisher, CJ Henry for Bobby Abreu, et. al).
Nix. - The only response former Yankees infielder Jayson Nix ever had to anything, most frequently directed toward rallies on offense.
Example
Jeter: Awesome, the bases are loaded with one out!
Nix: Nix.
/double play/
/inning over/
/NixFallsOnHisAss.gif/
Oh, bleak? - Any reference to an oblique injury.
Pancakes - Nickname coined by Greg Kirkland for site editor Caitlin Rogers. Greg decided to name her after a breakfast food. Or something.
Plan 189 - The thankfully-aborted plan by Hal Steinbrenner to get the Yankees under a $189 million payroll for 2014 so that they could afford an extra yacht save money on Yankees' payroll. Fortunately, they realized that they did not have the cheap, productive assets to pull it off, and it went down in flames when the Yankees collectively committed about half a billion dollars to Masahiro Tanaka, Brian McCann, Jacoby Ellsbury, and Carlos Beltran.
Pujol's - The greatest FanShot of all time. It just said "i want Pujol's. can we get him."
rec if u agre - One site member used to always say some weird things and he would add "rec if u agre" at the end of it, referencing the "rec" button to give the thumbs-up to a comment or post. So if someone says something obvious, then "rec if u agre" is often added at the end.
Seattle Knew - When the Yankees traded Jesus Montero to the Mariners for Michael Pineda and Pineda had to have major shoulder surgery just a couple months later, crazy conspiracy theories flew around that the Mariners knew that Pineda was damaged goods. (Never mind that the Yankees conducted physicals and all that.) Nowadays, the meme has been twisted on its head since Montero turned out to be a big ol' bust and Pineda is excelling early on in the rotation. So... the Yankees knew?
Smug Hippo - There's really not much of an explanation behind this one. Just a hippo who thinks he knows everything. What a bastard.
Sit. - What opposing batters can kindly do after they strike out against Yankees pitching.
#TANAK- Masahiro Tanaka, the Yankees' masterful splitter machine. The #TANAK nickname is a take-off on #HIROK, originally used to refer to Hiroki Kuroda, one of the most underrated starters in baseball during his three-year tenure with the Yankees.
Tex: juicing and SportsYapper - Mark Teixeira (also known as Horseface has a weird fixation with his juicing enterprise and this sports talk site he always tweets about called SportsYapper. It's... something...
TO TEH PEN - Popularized during the ol' Joba Chamberlain bullpen-or-rotation debating days of yore, long before it became evident that Joba couldn't even hack it in the 'pen. Most often said in hasty reaction after one bad start.
Too many damn homers - Because as EVERYONE KNOWS, hitting too many homers is a bad thing. Just atrocious. Definitely not recommended for a successful offense. Just ask the 2013 Yankees--they had the right idea.
True Yankee™- Any Yankee arbitrarily thus determined by the media or random fans. Often said sarcastically since everyone who plays for the Yankees from Lou Gehrig to Travis Ishikawa technically is a True Yankee™.
Tweetbag - Mailbag for the Pinstripe Alley Podcast's question-and-answer section. You can submit to it by tweeting @pinstripealley or posting in the FanShots asking for questions.
Veteran presents - Variation on "veteran presence," the only reason to play old washed-up veterans like Chris Stewart over deserving youngsters like John Ryan Murphy. One can only assume that they host great dinner parties or something.
Victor - The victory penguin who emerges in all his glory after Yankees victories. He's better than you.
Waffles - Similar to Pancakes, nickname coined by Greg Kirkland for the site's one and only managing editor, Tanya Bondurant. Greg also decided to name her after a breakfast food. Pancakes and Waffles are basically twins.
Retired PSA memes
Black Taco - The rally call at PSA during the 2009 championship run, based off a promotion that Taco Bell was doing at the time. I'd advise against eating it, but it did bring a lot of good luck...
D-Rob - Probably self-explanatory, but former Yankee strikeout master David Robertson. To quote Greg Kirkland, he's known to let them feel the beat... MMMMDROP. Another nickname is Houdini, given his previous propensity to work into and out of trouble, though since his walk rate has greatly improved over the past few years, it doesn't apply as much anymore.
Dickerson - Chris Dickerson. The joke is Chris Dickerson.
Joba, Nunez, Hughes, and Romine [or some combo] for Felix - Before the Mariners extended Felix Hernandez, there were nigh-daily demands for the Yankees to somehow turn their crap into one of the best pitchers in baseball. That's how it works, right? Felix may be substitute for Giancarlo Stanton, Mike Trout, or any other good, cheap young resource.
Joe Tacopina - Let Matthew Floratos (aka Matthew Funtime) regal you with GIF-filled tales about Alex Rodriguez's lawyer, Joe Tacopina. He is fascinating.
Lord Preston Claiborne - When former Yankee Preston Claiborne debuted in 2013 and found immediate success out of the bullpen, he was regarded as royalty for his stately name. A capital idea, I'd say! Now off to check on my thoroughbreds...
Ninja Cano - During the 2009 playoffs, Robinson Cano donned a full face mask to protect himself from the warmth, and he thus became a ninja.
Original PSA logo - Not really a meme, but LOL
Pants Lendleton - Alter ego of 2011 mop Lance Pendleton.
Pasta diving Jeter - Derek Jeter's range has declined badly to the point where "past a diving Jeter" is one of the most frequently said things on Yankees broadcasts. Thus, images like this one are produced:

via The Score
Plangervis - Plan Yangervis Solarte, also coined by Greg Kirkland (sensing a pattern here?) in an article referencing to the Yankees' patchwork infield plan for 2014.
Useless I
2012: Raul Ibanez (though his playoff homers made up for his fielding woes)
2013: Chris Stewart (also known as Useless III)
Useless II
2012: Andruw Jones
2013: Joba Chamberlain (also known as Useless IV)
White Flag Gaudin - Whenever Chad Gaudin was brought into a game in 2010, it was basically over. Internet points go to whoever can find that image.
Yeah Jeets! - According to Deadspin, Derek Jeter really enjoys watching highlights of himself! So when does something good... YEAH JEETS.
Classic PSA GIFs
Angry Dome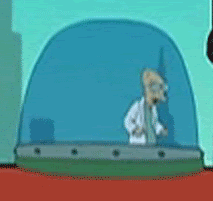 "If anyone needs me, I'll be in the angry dome!"
Binder laugh
Clutch Centaur
Darvish defeated
French girl A-Rod
Mo eye roll
Epic.
Throwing in the towel
...and reverse
YANKEES WIN