Yankee baseball is back and the season is quite possibly over. Although, to be fair, it was really over before it began. Fans like myself are just waiting for Bills season to st...yeah no, even I can't finish that sentence with a straight face.
Opening Day has come and gone and the Yankees record is currently 0-1. Our Bronx Bombers have not been adept at winning the home opener since 2011. It did not help that they were facing Astros ace Dallas Keuchel, who throws baseballs like 2015 Cy Young winner Dallas Keuchel does. New Yankee second baseman Starlin Castro proved his non-Drewicity by capitalizing on a previous Astros' error and knocked in some runs. Scoring runs is still fun and the Yankees should do more of that. It'd also be nice for them to not give up runs via walks, base hits, and questionable umpire decisions.
Speaking of questionable umpire decisions, did anyone happen to see how the Rays beat the Blue Jays yesterday?
So the #BlueJays lost because Bautista slid into 2nd, and his hand grazes Forsythe's foot. pic.twitter.com/z8Ow8xWtV0

— Faizal Khamisa (@SNFaizalKhamisa) April 6, 2016
The new slide rule at second base came into play here, moving our umpire interference controversy to page two on the "things umpires did yesterday" list. For those that didn't watch the game, the Rays won because this slide was deemed illegal due to Jose Bautista "grazing" Logan Forsythe's ankle. Forsythe's throw to first base was off and the Blue Jays took the lead 4-3, until said ankle grazing came under review. Minutes later, the umpires made their decision and we have ourselves a talking point. Let's get to it, shall we?
Comments of the Day
Of course LTL would have the first blue'd comment in a Game Thread.
Go Ninja Go Ninja Go!
Masahiro Tanaka pitched pretty well yesterday. He also showed his defensive skills. Then he used Psychic and it was super effective.
Way to not be Drew, Castro.
"Ball 3"
nice
GIF of the Day
The anticipation for Yankee Baseball was immense.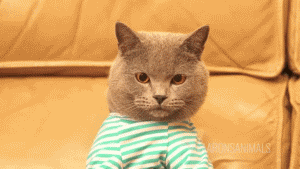 Our GIF Sgt. welcomed himself back with a glorious game thread prediction of his own.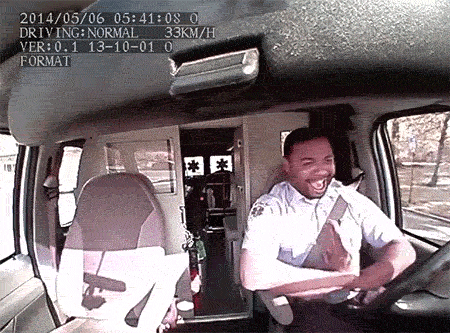 It was lit.
Yankees stolen base leader Alex Rodriguez, ladies and gentlemen.
Chasen Shreve pitched like the Chasen Shreve we loved last year.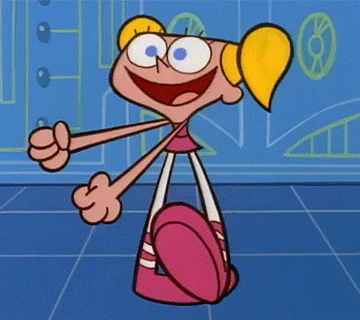 Yankees home run leader Didi Gregorius, ladies and gentlemen.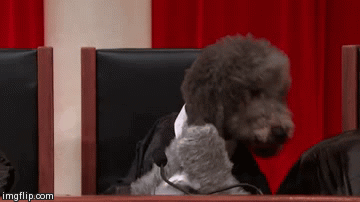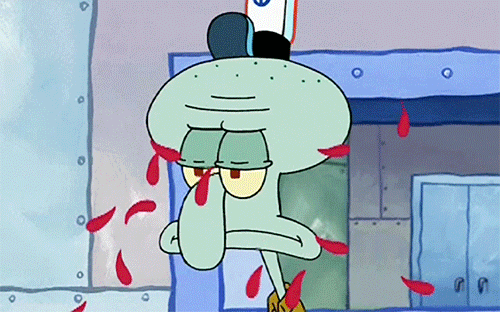 Defeat
Honorable Mod Mention
Lmao my dog sucks at fetch pic.twitter.com/xMuyJQRDOL

— Cam☄ (@camsharak) March 27, 2016
Two HMMs to give out. The first goes to Jake Devin for stepping up with the Game Thread & Recap after the Yankees were rained out on Monday. The second goes to Andrew Mearns for this video to provide some levity and therapy after an annoying loss.
Fun Questions
What are your thoughts on the slide rule and the umpire's decision after seeing what happened in the Jays/Rays game?
Best US Pokemon cartoon opening theme?
Song of the Day
Breakfast Machine by Danny Elfman
It's Opening Week on Pinstripe Alley. What does this song have to do with the Yankees, you might ask. This is the song they use for The Great Subway Race, which makes said Subway Race that much better. Also, go 4 Train! As always, please link us your song of the day.
Feel free to use this as your open thread for the afternoon. It's a 7PM start time for the second game of this three game series. Collin McHugh will face Michael Pineda tonight. Here's hoping Substantial Miguel get help the Yankees get a substantial first win of the season.
can you imagine if that interference call happened in the one game elimination wild card game?