The Yankees won last night while still stranding runners on base. I think we would all like it if they stopped doing that. I mean, unless the rest of the Yankees' starting rotation has plans to pitch as well as sometimes secretive beat writer Nathan Eovaldi did yesterday against the Rangers, they should probably start scoring more runs. They could also pitch as well as Eovaldi did AND score more runs. That kind of winning combination would definitely lead to more winning. Winning is fun. Injuries are not fun. Players, both of the major and minor league variety, need to stop getting injured please.
Comments of the Day
I like this motto.
I know this for certain.
/prepares to burst out into the next verse
LTL, ladies and gentlemen. Definitely not Langston Hughes
Nate most certainly brought the heat.
GIF of the Day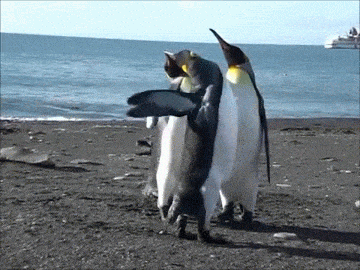 Victory!
Honorable Mod Mention
Shah definitely wins the HMM for covering for me while I was up in Boston this weekend. He's the best. I mean, of course he is. He's me!
Fun Questions
#NastyNate is just as as a beat writer in the latest from @YankeesonDemand https://t.co/e6J05Ugrx0 pic.twitter.com/keGADAgLEp

— New York Yankees (@Yankees) April 26, 2016
Nathan Eovaldi is a secret beat writer in another amazing Yankees On Demand video. Which Yankee would you like to see in the next YoD video?
Are you good at shooting pool?
Song of the Day
Take Me With U by Prince
It's Prince Week on Pinstripe Alley. This has always been one of my absolute favorite Prince songs off of an already incredible Purple Rain album. As always, please link us your song of the day.
Feel free to use this as your open thread for the afternoon. It's the Yankees against the Rangers in the second game of this three game series. Luis Severino will take the mound for the Bronx Bombers. Opposing him will be A.J. Griffin. Winning another series would be a great way to end the month, so let's continue doing that. It's a Singleton and Cone YES booth tonight at 8PM, so don't miss it.
go yankees go you are #1