Tragic news yesterday as news of Sandy Acevedo's unfortunate death came to light. The 18 year-old infield prospect was killed in a car accident Saturday night in the Domincan Republic. Thoughts go out to his friends and family. Rest in peace, Acevedo.
In Yankees news, Michael Pineda was not good yesterday. Sure he had nine strikeouts, but giving up seven runs (and four home runs) is bad, in case anyone here wasn't sure. The only "good" thing about Pineda's outing was that he did still manage to go at least five innings so the bullpen didn't have to cover more than four innings. So good job?
What's worse is that Alex Rodriguez left the game early yesterday after tweaking his oblique taking swings in between at-bats. While he had been struggling, this is still a big blow to the team and between him and Aaron Hicks the Yankees need to make some decisions. Girardi mentioned going to face the Rangers with a 23-man roster is tough, but the team needs extra time to evaluate both players and see who needs what time off. It might make sense to put A-Rod on the disabled list and calling someone up from Triple-A (Nick Swisher or Ben Gamel are the likely favorites to have their phones ring). This would ensure A-Rod has the proper time to heal and the Yankees don't feel inclined to rush him back.
Comments of the Day
Perhaps go back to tip-toeing in.
The official watch something else sponsor of the New York Yankees. (None of us would really be surprised if this ever became an actual thing, right?)
Show me a bad Pineda outing, and I'll show you this face.
GIF of the Day
"Oh hey, the game already started! Luckily it's still only the first inning. Let me turn it on!.....Let me turn it off!"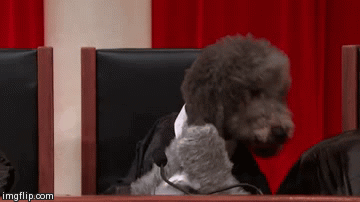 CARLOSS!
Honorable Mod Mention
No mod acted with honor yesterday. I blame Greg.
Fun Questions
Is ranch dressing on pizza okay or blasphemy? Are any condiments okay?

Which team are you rooting for to win the Stanley Cup this year?
Song of the Day
Sometimes it Snows in April by Prince
It's Prince Week on Pinstripe Alley. After it having snowed this past April and Prince tragically passing in April, many people around the internet are suggesting that Prince may have predicted his death 30 years before it happened. Whether you believe in coincidences or if you believe Prince saw into the future, the coincidence is eerie. As always, please link us your song of the day.
Feel free to use this as your open thread for the day. Nathan Eovaldi takes the mound for the Yankees against Cesar Ramos and the Rangers in Texas tonight at 8 pm. The Yankees were scheduled to face Cole Hamels, but due to a groin injury they'll avoid facing him. While that's unfortunate for Hamels, the Bombers have to feel like they caught a break.
Speaking of open threads, even though the Yankees lost yesterday and everything is awful my day was at least salvaged by going to watch The Jungle Book yesterday and oh my was it wonderful. Incredible voice acting and visualizations, I'd go as far as to say it's worth seeing it in IMAX 3-D if there's a legitimate one near you. If you go watch it, just make a note of the "oops" face. You'll know what I mean, when you see it.
And just a reminder, if you want to discuss the Game of Thrones premiere, please remember to use the spoiler tags and be courteous as not everyone has a chance to watch it when it airs! Thanks!