The offense wasn't offensive and did some offending. It was a nice change of pace from what we had gotten used to the last few days and it seems that one man is responsible. Jacoby Ellsbury, who wasn't even in the starting lineup, came into the game after it started and decided to wake everyone from the offense to the fans up with a steal of home. (The last Yankee to have a straight steal of home? Derek Jeter, who stole home his way.) Anyway, Ellsbury came in for an injured Hicks, who according to Girardi's post-game conference had a sore shoulder and will be re-evaluated today, and sparked the Yankees to a win. While CC Sabathia didn't have a horrible game, he failed to make it out of the fifth, and Ivan Nova came in and held down the fort for 2 1/3 innings until Betances and Miller came in and did what they do. Why am I still talking though? Let's just watch Ellsbury steal home.
That was so exciting, let's hope stuff like that keeps happening all year! Also last night was a fun night of baseball for other teams as well. The White Sox turned this fun triple play:
No way this should've been three but hey, baseball is a gift that keeps giving. Or as Jeff Sullivan put it: "baseball is fun when players are great but baseball is at its best when all structure collapses to the earth". And in other highlights rumor has it Yasiel Puig sent this video as an audition tape to the New York Jets for their starting quarterback job:
What's awesome is this was two highlights in one video!
Comments of the Day
Absinthe is now the official Matt F. sponsor of the Yankees!
I guess Q really can't lose either way. I'm just glad that he got to use the glass for drinking more beer instead of drinking more beer. And Caitlin and her shirt are now one entity for life.
/raises hand in that Pitbull motion
Don't get mad at dad!
Excellent A material from LTL and Q comes in to make this thread even more fantastic. Solid work.
Rules is rules.
Mark Teixeira, Kale Enthusiast and Base Stealing Machine.
Not sure what planet you're living in, but they're definitely still doomed. It's DOOM Week, after all!
ni-ce? It's hard to tell!
GIF of the Day
#DALE
Dealin' Dellin!
Hitters facing Betances and Miller be like..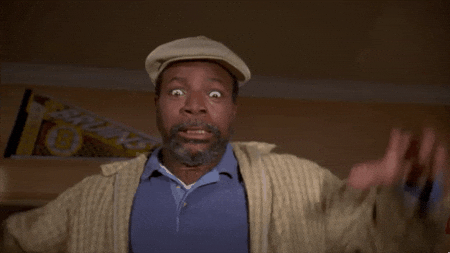 That face you make when Betances is on the mound, Miller is warming up, and you're the batter...
...and then when you realize they're going to add Aroldis Chapman to the mix.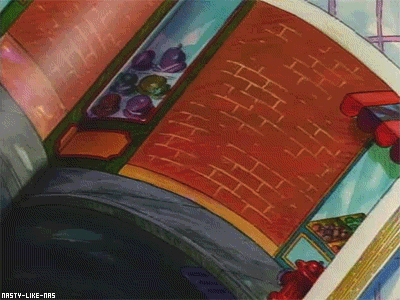 VICTORY!
NoMahbles failed this blog because he wasn't around to post Victor, but I use my powers to bring you: VICTOR!
Didi Victory Tweet of the Day
#spreadthenews Yankees Win QS by CC , the Bullpen lights out and 2run homer by #Mac defintely Can .... #Ells stealing

— Sir Didi Gregorius (@DidiG18) April 23, 2016
Not really sure it was a "QS" by CC. Maybe he just didn't mean "quality start" in the baseball sense or "maybe he meant... 'Questionable Start'" - Andrew.
Honorable Mod Mention
Matt F. wins the HMM for having multiple COTDs, good job!
Fun Questions
Was Ellsbury's steal of home the most exciting play of the Yankees' season so far? If not, what was?
Describe your favorite pair of shoes.
Song of the Day
Let's Not S**t Ourselves by Bright Eyes
It's the end of DOOM Week on Pinstripe Alley. It's only fitting that the Yankees ended this week on a win, but let's not kid ourselves. We're still doomed and everything is still awful. As always, please link us your song of the day.
Feel free to use this as your open thread for the day. Masahiro Tanaka will take the mound for the Yankees against Blake Snell and the Rays at 1:05 pm. Tanaka will try and sniff out a win, but who nose what'll actually happen?