The Yankees' offense was once again abysmal and something you have to watch through the space between your fingers while covering your eyes. In other words, it was bad. The bullpen also imploded in a close game, where the Yankees were "staging a comeback" (lol don't judge me, I like to pretend) but then they let the Athletics have some breathing room.
Girardi on Shreve/Barbato: "Our bullpen has been so good; they had a tough night tonight."

— Mark Feinsand (@FeinsandNYDN) April 22, 2016
It's definitely not what you want, but they've been so good so far it's hard to get upset over one bad outing. Hopefully this is just a blip.
Unfortunately, that wasn't the only bad news or even the worst news of the day. The world lost a great artist in Prince yesterday, certain Yankees paid tribute.
Such sad news about @Prince passing. Incredible artist and an inspiration. #RIPPrince

—

Alex Rodriguez

(@AROD) April 21, 2016
A-Rod said he chose the Prince songs for his at-bats tonight. Called it a "tribute to one of the great legends."

— Lohud Yankees Blog (@LoHudYankees) April 22, 2016
For the record, his songs (in order) were Erotic City, Kiss, Pop Life, and Alphabet Street.
Pretty nice little homage by YES here. #RIPPrince pic.twitter.com/YdaTnoO76A

— Pinstripe Alley (@pinstripealley) April 22, 2016
Damn you, 2016.
One thing I will say regarding the game, though, is Aaron Hicks is good at defense. And to players on opposing teams: please keep running on Aaron Hicks. Yankees could use the free outs.
Damn.
Comments of the Day
Yeahhhh, more importantly can we talk about Torreyes has zero waist?
Nikhil for Yankees' MVP!
Pretty rude of the Yankees to not send Sirius to his wedding with a present. But still, congrats again!
Guess not, unfortunately.
Well done-Rod!
Maybe the Yankees don't know about this style of baseball where you hit the ball.
I was going to write something clever under this picture but I took a Yankees offense and dozed off.
Yep.
Can confirm. Did not want.
Show me the Yankees' bullpen melting down and I'll show you this face
GIF of the Day
How we all feel on the inside.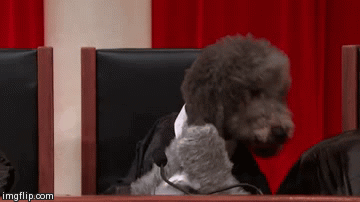 Carloss!
Honorable Mod Mention
Andrew wins for his post reminding us it's too soon to panic about a 5-8 (now 5-9) start.
They're making mistakes in the field, baserunning blunders, and stranding approximately 69,420 runners in scoring position.
His post was pretty nice. Also the photo on that thread is fantastic.
Fun Questions
Finish this sentence: The image for this post looks less like A-Rod and more like...

Predict the final score of tonight's game.
Song of the Day
The Doom Song from Invader Zim
It's DOOM Week on Pinstripe Alley. This is most fitting as 2016 has taken another beloved artist in Prince, and you can bet that we'll be honoring him next week. Until then, we must continue DOOM Week as it's still applicable. As always, please link us your song of the day.
Feel free to use this as your open thread for the day. CC Sabathia will try and right the sinking ship as he takes the mound against Matt Moore and the Rays tonight at 7:05pm. Perhaps they'll score Moore runs than the other team this time.