What's the point in even discussing what happened? And sure some may think I don't want to discuss it because I didn't watch the game and spent most of the night at a trivia night (and came in 2nd out of 15 teams, in case you were wondering) but surely that's not the case. We're doomed, the Yankees are doomed and the season is over. Don't try and come at me with your fancy "there are still 149 games" Harvard logic. It's never too soon to hit the panic button.
On a serious note, while it's only been 13 games and probably too soon to actually hit the panic button, the manner in which the Yankees are losing games is definitely frustrating. There was at least one bright spot of the night, thanks to Aaron Hicks, who decided "I'm gonna show Yankee fans what an outfield arm is like" and broke a record.
Aaron Hicks' throw to nail Danny Valencia was registered at 105.5 mph by @statcast - the fastest ever recorded (!).

— Bryan Hoch (@BryanHoch) April 21, 2016
Wow. Let's take a look, shall we?
Was nice to see an outfield assist, wasn't it? I've gotten accustomed to Jacoby Ellsbury and his T-Rex arms:
rawr.
Unfortunately, as exciting as Hicks' throw was, it still did nothing for the Yankees offense who really put them in a grave, man. Bad defense, base running blunders, and untimely hitting will not win games for any team.
Comments of the Day
Call me crazy for not wanting some Low-A player to come up to the majors and fail in case Mark Teixeira goes down with an injury ¯\_(ツ)_/¯
Once again, it's purely for depth because Greg Bird is injured ='(.
420BlazeIt! Well done, Biranda!
Relevant to baseball and relevant to life. Topical humor is the best humor and Harlan comes through with a solid A+ pun.
"Oh a bad defensive play? What if we bring up someone who's worse defensively?!"
Solid pungineering in the heart of defeat.
Show me the Yankees' offense and I'll show you this face.
GIF of the Day
DEFEAT!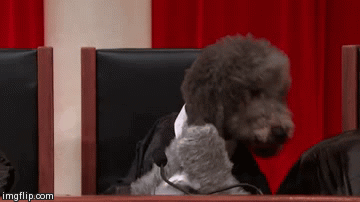 Carloss!
Honorable Mod Mention
After tallying the "Vogt" it was concluded that Harlan won the HMM Primary, and I came in second place. Yet, somehow, him and I got an equal number of HMM delegates. However after going to a brokered convention, Matt F. wins the HMM for his 420 Easter Egg!
Fun Questions
Who is your current Yankee hate vessel?

Are you excited for the new Doom video game that's coming out?
Song of the Day
Everybody Hurts by R.E.M.
It's DOOM Week on Pinstripe Alley. Everybody hurts, everything hurts, nothing is fun, and what's the point to life? Need I say more? I think not. As always, please link us your song of the day.
Feel free to use this as your open thread for the day. Luis Severino will take the mound for the Yankees hoping to pull a Tanaka and avoid the sweep against Rich Hill and the A's. Let's hope #Sevy has his best stuff.