It's still only the third week of the regular season. The Yankees didn't have the best of April's last year. This is all common knowledge that does nothing to really help make these losses any less frustrating to watch. The Yankees have left quite a bit of runners on base in the past few games. In the classic discussion of "most annoying ways to lose a game," RISP fail still definitely reigns supreme on my list. Failed bunt attempts and failed stolen base attempts just add more to the frustration. The 2015 Yankees were not good when it came to extra inning games. This is a trend that will hopefully not continue in 2016. Yesterday did not help to alleviate that concern.
Comments of the Day
Perhaps LTL and I should discuss this over nachos.
The Yankees did go, but they didn't baseball all that well.
GIF of the Day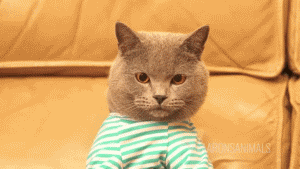 That's exactly how I type.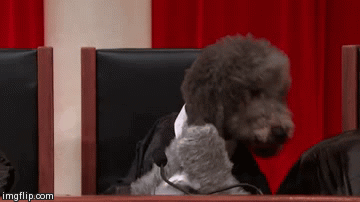 Defeat!
Honorable Mod Mention
Tanya wins the HMM for having to wade through extra innings just to write about the Yankees losing.
Fun Questions
PSA Classic: Most annoying way for the Yankees to lose?
What's in your pocket?
Song of the Day
Love Will Tear Us Apart by Joy Division
It's DOOM Week on Pinstripe Alley. Yep, still doomed. As always, please link us your song of the day.
Feel free to use this as your open thread for the afternoon. The Yankees will face Kendall Graveman and the Athletics in game two of this three game series. Nathan Eovaldi will take the mound in hopes of evening up the series. Be sure to join us tonight at 7PM for all the action.
go yankees go you are #1