After careful examination of the evidence at hand, it has become scientifically proven that it is better when the Yankees win baseball games rather than when they lose them. Some have argued the opposite, but the data is clear. The Yankees winning makes everything better. That slow pause when you enjoy something you eat? That pause is even longer and more enjoyable after a Yankees victory.
Victory did indeed belong to the New York Yankees yesterday, as they snapped a five day losing streak and avoided a sweep at the hands of the Seattle Mariners. The offense have been doing that thing where they don't hit with men in scoring position. It's pretty rude and ill advised. That is, unless you like losing ballgames. I'm pretty sure they do not, but you can never tell with Sadistic Joe.
Comments of the Day
Matt OUTTA NOWHERE!
Also, Girardi probably just enjoys watching Dellin Betances and Andrew Miller pitch. I know I do.
It really is kind of scary how good he is at times.
nice
GIF of the Day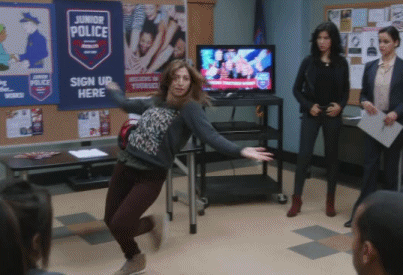 Victory!
Honorable Mod Mention
I guess Shah & Mearns really do deserve the HMM awards for what they said they would do yesterday.
Fun Questions
After watching this, what other movie scenes would you love to see played out by Pinky and the Brain?
If you were forming your own company/LLC, what would you name it?
Song of the Day
In The End by Linkin Park
It's DOOM Week on Pinstripe Alley. With the Bronx Bombers now more doomed than ever before, it's clearly time to put on some Linkin Park. As always, please link us your song of the day.
Feel free to use this as your open thread for the afternoon. The Yankees have the day off today. The only game that has an impact on the AL East standings today is the Blue Jays vs. the Red Sox. I'd like to think that some fans aren't actually looking at the standings, it being the third week of the season and all that. I like to think about a lot of things that I know aren't actually true though.
it doesn't even matter