Victory is so much sweeter when it's the team that you root for doing the winning. Thus, when the Yankees beat the Blue Jays yesterday it was sweet because, believe it or not, I root for the Yankees. Wonderful how that all works out, right? Masahiro Tanaka took the mound for the Bombers on extra rest, but still continued the trend of Yankee starters not pitching deep into games.
Tanaka pitched only five innings after he kept finding himself behind in the count and getting into trouble. For what it's worth though, he did complete five innings after early on that looked like it might be a challenge and only allowed two runs. Then the bullpen came in, and oh did they do their job. Johnny Barbato picked up his first win after pitching the sixth, then Chasen Shreve and Dellin Betances helped bridge the gap to Andrew Miller who earned the same.
Yankee bullpen: 0.84 ERA, .190 BAA, 32 K in 21.1 IP.

— Jeff Quagliata (@yestoresearch) April 13, 2016
Not a knock on any of the relievers currently in the 'pen, but just imagine once Chapman is added to the mix here. The game was not without it's scary moments though, as McCann left the game early after taking a foul ball after his toe. Initially it seemed that McCann was going for x-rays, but it seems as that's not the case.
Yankees say Girardi misspoke re McCann.He was NOT sent for X-rays. Had a fluoroscope test that came back negative. No further tests for now

— Erik Boland (@eboland11) April 13, 2016
Brian McCann had blood drained from his left big toe ... didn't look pretty. He's relieved that tests showed no fracture.

— Bryan Hoch (@BryanHoch) April 13, 2016
Doesn't sound like fun, and he'll be off today but hopefully that's all the time he needs to get better.
Comments of the Day
Got no feedback on this comment.
Tacos for all!
Not an oppo taco, but still impressive. Nice work, selftitled!
Couldn't have said it better myself.
Didi Victory Tweet of the Day
#spreadthenews yankees win great team win .... And #twintowers lights out

— Sir Didi Gregorius (@DidiG18) April 13, 2016
"if anyone could find a use for the building emojis, it would be didi" - Matt F.
GIF of the Day
#DALE
The Gif Sgt reminding us how nasty Betances is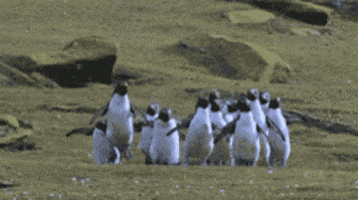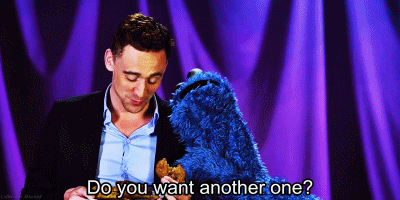 VICTORY!
VICTOR!
Honorable Mod Mention
Harlan wins for his look into the Yankees needing to perform better against Toronto and them going on to win the game. There's probably no connection, but all signs point to Harlan being credited with the win.
Fun Questions
How many innings will Pineda pitch tonight?

Which Yankee has the best overall performance tonight?
Song of the Day
Raindrops Keep Falling On My Head by BJ Thomas
It's April Showers Week on Pinstripe Alley. While the Yankees shouldn't feel any raindrops falling on their head under the dome in the Rogers Centre, I still felt them on my head yesterday. Plus this song's so catchy, so good luck getting it out of your head. As always, please link us your song of the day.
Feel free to use this as your open thread for the day. Michael Pineda and the Yankees take on J.A. Happ and the Blue Jays tonight at 7pm. With a win, the Yankees can guarantee a series victory, so I think it's in our best interest to root for a win here. Crazy, right?