You know who's fun to watch? Masahiro Tanaka, that's who. Tanaka took the mound for the Yankees yesterday afternoon as they took on the Philadelphia Phillies. The Yankees wound up losing the game 6-5, but it's just spring training. Tanaka still managed to impress in his two innings of work. His splitter was on point and he was looking pretty sharp overall. You know, exactly what we want to see out of him. Jorge Mateo, Rob Refsnyder, and Austin Romine also had impressive days of their own. The "3rd basesnyder" experiment was in full effect and outside of one errant throw to first on a foul ball, he didn't look too bad at the position. Of course, it's only been one day. We'll see how this experiment progresses.
Comments of the Day
Nothing to see here today. Sorry folks.
GIF of the Day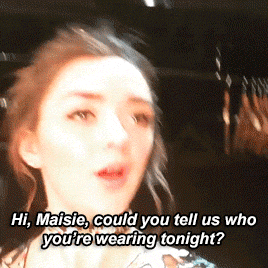 Fashion.
Honorable Mod Mention
You know what? Let's just give this to Shah for his SOTD theme this week. DALE!
Fun Questions
Do you prefer cucumber or avocado in your sushi rolls?
Construct your perfect sandwich.
Song of the Day
DJ Got Us Fallin' In Love by Usher ft. Pitbull
It's #DALE Week on Pinstripe Alley, because Shah has an amazing sense of humor. Truth be told, I do not dislike Pitbull as much as most people. Sure, Mr. Worldwide is a tad overrated, but a lot of his songs are admittedly catchy. This Usher song has a special place in PSA's heart. As always, please link us your song of the day.
Feel free to use this as your open thread for today's game. Our Bronx Bombers will take on the Houston Astros this afternoon. You can consider this game a rematch of the Wild Card game or a preview of Opening Day. Or you could just view this as a meaningless spring training game and nothing more. This game will not be broadcast in any way, so it's pretty much Gameday or nothing.
go yankees go baseball