Yesterday's game ended on an Orioles' walk-off single in the tenth inning, but the good news about that is that the Yankees bullpen let fans have an extra inning of David Cone and Ken Singleton in the booth. So secretly, we're all grateful for the bad pitching.
"I've put myself in a really bad position right now," Ivan Nova said. https://t.co/Wh8YXz1GZB pic.twitter.com/gepnKnFaCx

— Bryan Hoch (@BryanHoch) March 26, 2016
Yes, yes you did. But you didn't have a shot anyway really so...not sure what to tell ya.
Girardi insisted fifth starter competition isn't over, noting Nova & CC each have 1 more start."We're going to evaluate all the way through"

— Erik Boland (@eboland11) March 25, 2016
Sure it isn't.
The biggest news from yesterday's game, however, was Rob Refsnyder having to leave early after taking a baseball to the face. He was being 3rdsnyder and took a ball off a bad hop. Fortunately, it seems like he's okay though.
Girardi says the ball glanced off Refsnyder's glove and hit him in the face. Small cut, but he is OK. 3B experiment will continue.

— Bryan Hoch (@BryanHoch) March 25, 2016
Luckily he's okay, that's probably the best birthday present 3rdsnyder could ask for, as today is his birthday. So let's all wish him a happy birthday!
And in other injury news Jacoby "is okay and totally gonna play a game on Thursday" Ellsbury is still not 100% after being hit by a pitch the other day. It seems as though he may be coming around at least.
Girardi said Ellsbury came through BP Ok today and "the goal" is for him to be back in lineup on Sunday.

— Erik Boland (@eboland11) March 25, 2016
I guess we'll try again tomorrow?
In roster news, before today's game the Yankees announced a couple moves that paint a picture of how the bullpen will be constructed to start the season.
#Yankees option LHP James Pazos, RHP Nick Rumbelow to Triple-A @swbrailriders.

— New York Yankees (@Yankees) March 26, 2016
Any Pazos and Rumbelow fans, don't worry, you'll probably see them up in the majors before April is over.
Comments of the Day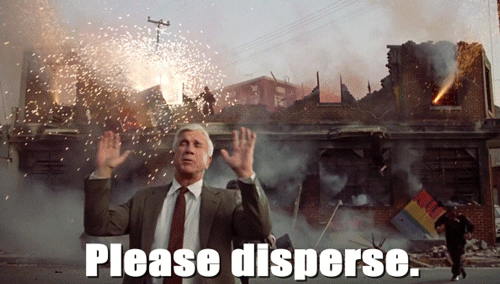 GIF Photo of the Day
Easter shopping with the girls #goodfriday pic.twitter.com/dSEsOS9OCG

—

Alex Rodriguez

(@AROD) March 25, 2016
Dad-Rod is best Rod. WHY DO THEY NEED SO MANY COCONUTS?!
Honorable Mod Mention
Jason and Andrew win for their piece telling us what we need to know about the Yankees rotation and bullpen. Plus the Dellin photo they chose is simultaneously great and awful so that's just awesome as well.
Fun Questions
If you were a car, what kind of car would you be?

Building off Greg's question from yesterday, what's your favorite alcoholic beverage? Not just type, get specific!
Song of the Day
Circle of Life by Carmen Twillie and Lebo M.
It's the end of Nature Week on Pinstripe Alley. Is there any song that's more apropos to end Nature Week than Circle of Life? I think not. As always please link us your song of the day.
Feel free to use this as your open thread for today's game against the Blue Jays. Bryan Mitchell will take the mound for the Yankees against J.A. Happ. Mitchell has had a very strong spring thus far, and Joe Girardi has been using him out of the pen in short relief situations, long relief situations, as well as having him start games. Seems like he's primed to take over the Adam Warren role from last year. Here's the lineup the Yankees will send to face the Blue Jays:
.@AROD & the #Yankees face Toronto today at 1:07 ET. Watch on @MLBTV, listen on @WFAN660. https://t.co/uvCdDya6iz pic.twitter.com/jmLpi647Wv

— New York Yankees (@Yankees) March 26, 2016
As noted above, the game will not be broadcast on YES or MLBN, but will be available on MLB.tv and WFAN.
Happy Birthday, Refsnyder!