As some of you may or may not have heard, some news regarding newly acquired closer Aroldis Chapman came out yesterday. That's literally all I will be saying on the subject because--know what? I don't need a reason. Moving on, it seems the market for Yoen-is finally starting to take shape.
Sources: #Nationals' offer to Cespedes is for five years. #Mets unwilling to go beyond three. Dollars not known.

— Ken Rosenthal (@Ken_Rosenthal) January 21, 2016
It would probably be hilarious to see Mets fans' reactions if their 2015 savior were to sign with their rivals. Although, if the Nationals overpaid for him, their reactions wouldn't be as funny, so my hopes are for the Nationals to sign him to a 5 year/$55 million deal. Get it done, Cash.
Comments of the Day
I don't care that these comments weren't blue'd or even rec'd once. These are your comments of the day. Also LOL if you thought I was reading through that Chapman thread to get comments.
GIF of the Day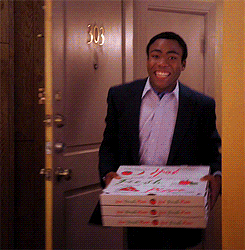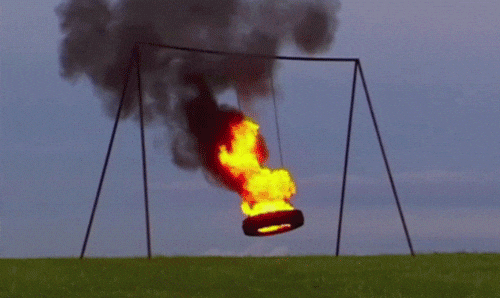 Guess where all these came from.
My overall feelings.
Honorable Mod Mention
I want to be selfish and give it to myself for posting those gifs above, but I'm going to give it to all the mods. Everyone deserves a pick me up today.
Fun Questions
Did you watch any of DC Week (Supergirl, The Flash, Arrow, Legends of Tomorrow)? What was your favorite?

Name 3 other potential DC shows to fill in the days that have none.
Song of the Day
Wonderwall by Vitamin String Quartet
It's Vitamin String Quartet week on Pinstripe Alley. You know the week that's potentially fatal to any living musician and cannot be trusted? Yep that's the one. After watching the awesome premiere of Legends of Tomorrow and having a generally great DC week, some of the comments yesterday kind of put a damper on the week. Anyway, here's Wonderwall. Or well since I posted the link before this paragraph, there's Wonderwall. No not there, over there! As always, please link us your song of the day.
Feel free to use this as your open thread for the day. Seriously, how great was the Legends of Tomorrow premiere? "Let's get weird in the seventies."