It was quite the road trip for the Yankees. They were only away from the Bronx for six games and they only lost one game out of those six. I think I'd call that a success. What's even more enjoyable is that the offense definitely, finally came alive while travelling. During this six game stretch, the Bronx Bombers scored a total of 57 runs. Not too shabby. Didi Gregorius had an amazing trip and even Stephen Drew impressed. He's over the mendoza line and maybe he's not looking back. Maybe. We'll see. It's an encouraging sign as we enter the final month of the regular season. The Yankees have today off and they'll probably need it. They have one more off day this month and it is sandwiched in between a couple of thirteen straight game stretches. Rest well, Yankees.
Comments of the Day
Maybe he can still win the MVP vote.
I was always saying Drew-urns
Andrew Bailey is going to need a second second chance.
Didi tweets are the best tweets.
Pro-tip: making a second account to post fanposts, then responding to yourself with your primary account is a decent way to get yourself banned around here.
The "peaks!"
John Ryan Murphy
probably saved two runs with his amazing scoops. kshah rewarded him, and all of us, with more brilliance.
I really love this team.
GIF of the Day
Henry Owens has now heard
Because Greg Bird and John Ryan Murphy went back to back!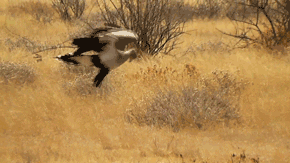 Victory!
Honorable Mod Mention
Matt F wins for his detective work yesterday. He's a regular gumshoe.
Fun Questions
Besides the AL East, what's the best race in baseball going on right now?
Caption the Tiger in the photo below
Song of the Day
Mad World by Gary Jules
It's Songs In Commercials Week on Pinstripe Alley. This song has been used in a couple of commercials, but I always liked it in the ad for the game Gears of War. As always, please link us your song of the day.
Feel free to use this as your open thread for the day. The Yankees have the day off. The Twins vs. the White Sox is the only game on tomorrow that has any kind of relevance to the Yankees. Might be a good day to just relax and take your mind off of baseball. Yeah right.
worn out faces