"Love is the most important thing in the world, but baseball is pretty good, too." -Yogi Berra
Last night definitely proved how wise Yogi Berra truly was. Baseball was indeed pretty good for the Yankees and their fans, as they overcame the Blue Jays and won in extra innings. The efforts of rookies Luis Severino and Greg Bird were on full display. Severino pitched a great game, holding the Blue Jays vaunted offense to two runs. Greg Bird made sure Rogers Centre heard, as he belted a go-ahead three run dinger in the 10th inning. It was one of the best wins of the year and a much needed one.
It was then announced much later in the evening that Yogi Berra passed away. Words cannot express my sadness over his passing and yet I read about his legacy, his timeless "Yogisms" and smiles just race across my face. I can just watch the clip of him hugging Don Larsen after catching his perfect game in Game 5 of the 1956 World Series over and over again. There's not much more that can be said. His career, his legacy, and his quotes will live on for a long time. He has touched so many people and he will be greatly missed. Rest in peace, Yogi.
Comments of the Day
Let's Go Beltran Force!
I think kshah is talking about Greg Bird.
Greg is the Word!
Honestly, all baseball fans should experience this.
GIF of the Day
It's always good when Beltran forms his blazing sword!
Dellin Betances has been making it more interesting than we'd like, but he's still getting the job done.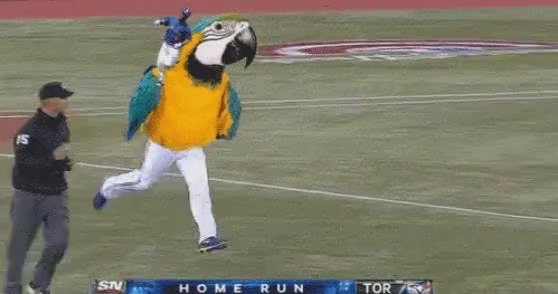 Amazing.
Angry Bird was angry.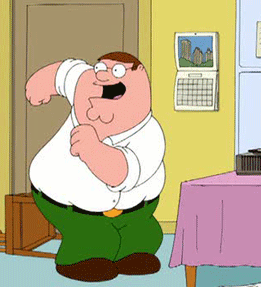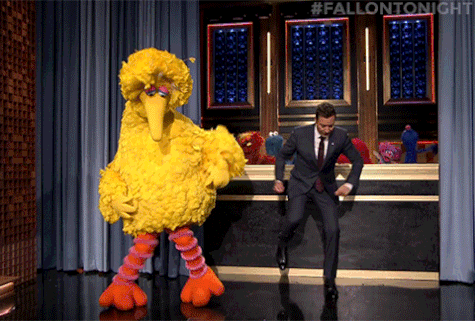 Victory!
Honorable Mod Mention
Tanya wins for everything she did yesterday. Thanks Waffles!
Fun Questions
Yogisms power rankings. What are your top three favorite Yogisms?
Which prospect do you think has had more of an impact thus far? Bird or Severino? (Both is a fair answer)
Song of the Day
Nothing Compares 2U by Sinead O'Connor
It's Cover Songs Week on Pinstripe Alley. Today's cover song comes from Sinead O'Connor, who covers this song from Prince. One of the best cover songs there is. As always, please link us your song of the day.
Feel free to use this as your open thread for the day. Ivan Nova will take the mound in the newest must win game of the year. Must win games are a must.
go yankees go baseball it ain't over till it's over