Last week was a pretty awful week for the Yankees. Injuries to Mark Teixeira and Nathan Eovaldi were blows in themselves. Then the lost two series in a row, first to the Orioles and then to the Blue Jays. These are both teams that the Yankees needed to beat. They are still in the hunt for the AL East title though. This is why this week needs to be a lot better than last week. Unfortunately, they head to one of the worst stadiums in the league to face the Rays. CC Sabathia will take the mound. Thanks to Masahiro Tanaka's incredible performance yesterday, the bullpen should be rested. They might need it with CC on the hill. We can still hope for good CC though.
Comments of the Day
Thankfully these puns did not go up in Smoak
Yep. This happened.
kshah is a wonderful person.
See above!
Ack, these puns!
Always.
Unless we get Batman to start that game.
GIF of the Day
This GIF is magnificent.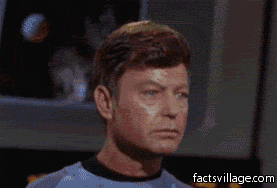 Victory!
Honorable Mod Mention
Jason wins. There will be no explanation why!
Fun Questions
What is your favorite hour of the day?
Do you prefer to view time via the 12hr format or the 24hr format?
Song of the Day
Hearts on Fire by John Cafferty
It's Comeback Week on Pinstripe Alley. I would love to see a Yankees training montage video done to this song. They need this kind of cheese to reignite a comeback. As always, please link us your song of the day.
Feel free to use this as your open thread for the day. Please be good CC tonight. Also, congrats to Alex Rodriguez on the celebration of his 3,000th career hit. What a career it has been.
go yankees go baseball the moment of trust draws near