It's safe to say that this series against the Blue Jays has not gone the way our fanbase would have liked. Some would say the Yankees are doomed. Others would say that this series against the Blue Jays is the first series they've lost since June. In any case, the Yankees have lost two straight games against the team that is probably their biggest threat in the AL East. The Blue Jays are red hot right now and the Yankees seem to be in an offensive slump as of late. Not an ideal time to do so. Masahiro Tanaka will take the mound in an attempt to avoid being swept.
Comments of the Day
Scott "Coupons" Boras at your service.
They didn't. Not one.
Next time, bold your Caps Lock'd comments and maybe they'll listen!
The only man whom could possibly score half a run is Chris Stewart.
Season's over. Fire Girardi. You know the drill.
They've never been more doomed.
To this day, that is still the greatest loss ever.
I think we've already won the World Series. Congrats everyone!
Welp!
They most certainly have not.
Run Didi RUN!
GIF of the Day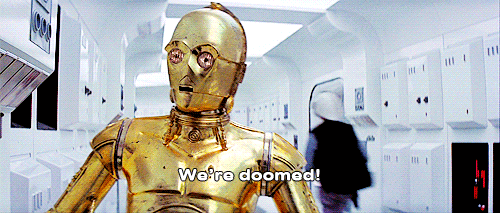 Defeat!
Honorable Mod Mention
Jason Andrew had to write the recap for that frustrating loss. He wins!
Fun Questions
Best colors for your house/apartment walls?
Given a choice between

Jorge Posada

day and

Andy Pettitte

day, which would you choose?
Song of the Day
Sandstorm by Darude
Welcome to Electronica Week on Pinstripe Alley. Pretty much have to start with this classic song. As always, please link us your song of the day.
Feel free to use this as your open thread for the day. It's Tanaka Time as the Yankees attempt to avoid the sweep.
go yankees go baseball go beats