Yesterday was a lot of fun for fans of the New York Yankees. Masahiro Tanaka pitched a very serviceable game and the offense once again exploded for a plethora of runs. It could just be the Red Sox horrendous pitching staff, but the Yankees offense seems very locked in right now. They are hitting home runs, line drives, bloops, and so on. It is getting to the point where there is no easy out in the lineup anymore. Even Brendan Ryan and Stephen Drew are contributing as of late. After the past two years of offensive ineptitude, boy is it refreshing to see.
Enough about utterly crushing the worst team in the American League though. The number one prospect in the Yankees' farm system,
Luis Severino
, makes his major league debut tonight. Excitement will probably be the word of the day. Many fans have been eagerly anticipating this day. Brian Cashman has refused to part with this kid This kid has passed pretty much every level of the minors and now it's time to see what he can do in the majors. Again, exciting is definitely the word of the day.
Comments of the Day
This is what I call noble.
Here's to the host who can boast the most roast.
That's a pretty nice discount.
Same old song
Pungineering at its finest.
How can we compete with such great pitching?
Ah the differences in spelling.
Pretty much this.
Back when he was alive.
Still weird how history has no knowledge of that period of time.
Tank and build a new core!
Very accurate prediction from donaldo.
Monster!
It would have been better if he whispered this.
Brian McCann thought about it, but decided the second deck was a better spot.
The Yankees offense did things.
Sadistic Joe at work again.
Oof.
Figured it out.
Still two long months to go for the Red Sox.
That would be nice.
GIF of the Day
This is true.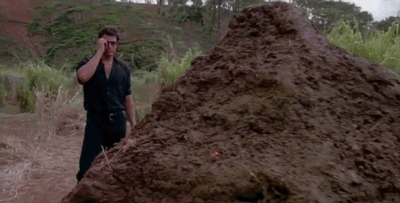 Injuries suck.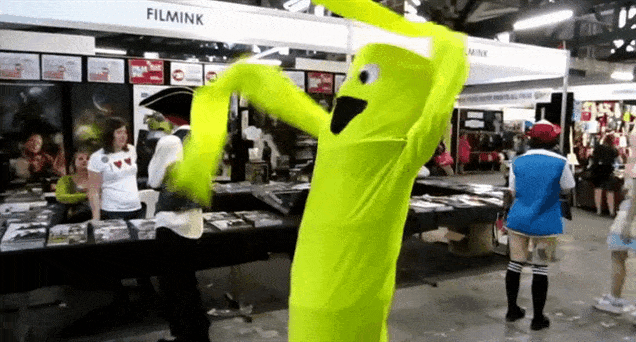 Victory!
Honorable Mod Mention
CC is sort of like that big bookcase you bought from Ikea a few years ago. At the time, it seemed like a great piece to house your Luis Sojo autographed baseball and your Tino Martinez bobble head. But since then you've picked up some better looking furniture and now it's just kind of taking up space in your living room, messing up your feng shui. The problem is you've got nowhere else to put it, and the thought of hauling it out to the curb isn't one you relish. Just like your fiberboard monolith, Sabathia's staying right where he is, at least for the time being.
Harlan wins the HMM award for this wonderful analogy about the CC Sabathia situation.
Fun Questions
Who was the last Yankees prospect you were excited about?
How do you think Luis Severino will do tonight?
Song of the Day
The Office Theme Song by The Scrantones
It's PA Songs Week on Pinstripe Alley. Therefore, this theme song is very appropriate. It also works since Luis Severino is coming up from Scranton today. As always, please link us your song of the day.
Feel free to use this as your open thread for the day. The future is now as Luis Severino is here. Here's hoping his first outing goes as well as we all hope it will.
go yankees go baseball go severino