That was joyous, uplifting, and just a breath of fresh, run scoring air. We'll need science to confirm this, but the air seems to taste a little better when the Yankees score runs. I'm not saying that they need to score fifteen runs a night, but it's not a terrible goal to shoot for. Last night, the Yankees did what they needed to do against the Atlanta Braves. Today, they need to do the same thing. It wouldn't hurt to do it against them tomorrow as well. It's going to be a tough battle to the end and these are the teams the Yankees need to beat as they enter the final stretch of the 2015 regular season.
Comments of the Day
That's odd. I thought "long" was just the nickname of Jablonski.
Greg Bird watching.
My puns and kshah's skills might be too powerful.
Those nachos look solid. Waffles has honored LTL and I with their consumption.
The Yankees twitter account has been killing it lately.
Masahiro Tanaka had better at bats than Stephen Drew did.
Gregorius fence?
What a game.
Jonny Gomes is not a pitcher.
Didi Gregorius had himself quite the day. Still though, fire Cashman.
GIF of the Day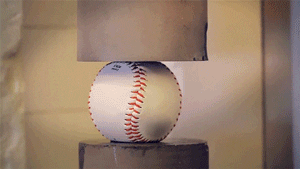 Victory!
Honorable Mod Mention
Tanya wins the HMM because she was at the game and we can assume the Yankees offense were aware of this fact.
Fun Questions
Better trade this year:

Shane Greene

for Didi Gregorius or

Martin Prado

and

David Phelps

for

Nathan Eovaldi?

What is your favorite genre of rock music?
Song of the Day
The Gates of Delirium by Yes
It's 70's Rock Week on Pinstripe Alley. I can think of no better way to end this week than with a trip down "super-science muse" lane with some Yes. Yes? Yes! As always, please link us your song of the day.
Feel free to use this as your open thread for the day. Luis Severino will take the mound in game two of this three game series. He got his first major league win the last time he pitched. Now would be an ideal time for his second.
go yankees go baseball stand and fight we do consider