I think it's fair to say that Greg Bird has made quite an impression since coming up from the Scranton/Wilkes-Barre RailRiders. With the extent of Mark Teixeira's injury most unknown, Greg Bird has gone from back-up player to starting first baseman in the span of a few days. Short sample size and all that, but thus far he does not look over-matched in any conceivable way. We are starting to see why he was on Brian Cashman's "untouchables" list. On Tuesday, Bird had his first major league RBI and his first major league multi hit game. Yesterday afternoon, he had his second major league multi hit game, those hits being a couple of two run home runs which would propel the Yankees to their sweeping victory over the Twins. Again, not too shabby a first impression.
Nathan Eovaldi
also almost pitched a perfect game before Tanya and I ruined it with our magical jinxery.
Dellin Betances
also recorded his 100th and 101st strike outs of the year. He is incredible.
Comments of the Day
They certainly do now.
Oh my goodness gracious.
Andrew "toilet humor" Mearns is at it again.
BBS would probably know.
Dinosaurs eat man......Waffles inherits the Earth.
Perfect jinx.
A couple of people called it.
I think a few people were excited.
Also counts as callin' it.
Matt F believes in Greg Bird.
I don't think fans chant a player's name in Golf.
Bird would have hit a third home run, but only if Tanya was in attendance. That's just how it works.
I doubt it goes for that much money.
The sweep. It happened.
It's pretty awesome.
Ah Muppets.
Cleaning house.
Greg Bird made it so!
Oh hey, just like the song.
Definitely picked the right day to go.
I don't get it.
GIF of the Day
This might be my new favorite way to jinx a perfect game.
Because Greg Bird.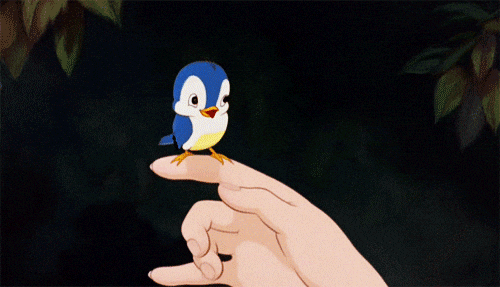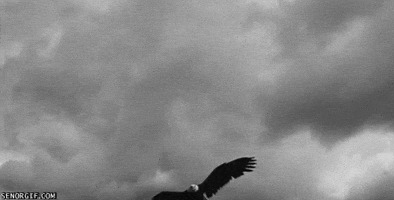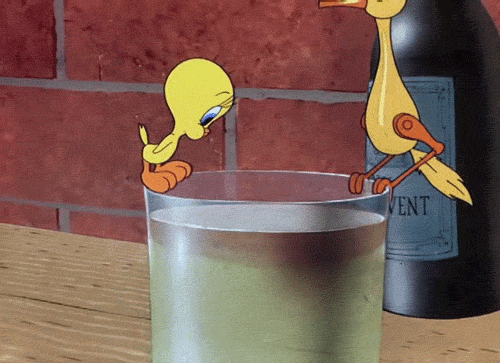 Victory!
Honorable Mod Mention
Tanya and I win for the jinx. Well done!
Fun Questions
Name a song you think the Kidz Bop crew should OR should not cover?
PSA Food Power Rankings. List your Top 3 favorite types of foreign, non-American food.
Song of the Day
Disturbia by Rihanna
It's Flashback to the 2000s week here on Pinstripe Alley. Cannot have a week like this without some Rihanna. Plus, that beat is sick. As always, please link us your song of the day.
Feel free to use this as your open thread for the day. Ivan Nova will take the mound for the Yankees as they begin a four game series against the Indians. Keep up your winning way, Yankees.
go yankees go baseball bum bum be-dum bum bum be-dum bum