After taking two out of three games from the Toronto Blue Jays, the Yankees are back home and back in first place in the AL East. Luis Severino once again pitched a pretty good game. Severino once again got no help from the offense or the defense. Stop wasting his starts, Yankee offense. It's very rude.
The
Minnesota Twins
are in town to face the Yankees in a three game series. The Twins have slightly come back down to Earth, but they are still in the hunt for a Wild Card spot.
Bryan Mitchell
will start for the Yankees today in order to give some of the rotation an extra day off down the stretch. Probably a good idea.
Comments of the Day
I have given a name to my pain, and it is Jose Bautista
Uh oh.
Mr. Burns had the right idea when he wanted to block the sun.
Adam Warren pungineering is always fun.
It's good to see Pun Dog again.
Haters gonna hate hate hate hate hate.
I wholeheartedly agree.
GIF of the Day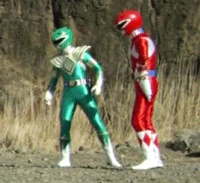 Defeat!
Honorable Mod Mention
Caitlin was pretty busy yesterday, so she wins the HMM!
Fun Questions
What do you think is the most useless room in your house or apartment?
What do you think is the best room in your house or apartment?
Song of the Day
What You Waiting For by Gwin Stefani
It's Flashback to the 2000s week here on Pinstripe Alley. There are quite a few songs I could have chosen from this album by Gwen Stefani. I decided to go with my favorite. As always, please link us your song of the day.
Feel free to use this as your open thread for the day. Bryan Mitchell takes the mound in the first game of a three game series against the Twins. I don't know about you, but I'd like to win this series and see the Yankees score a lot more runs.
go yankees go baseball look at your watch now