Boy did the Yankees need that. On the verge of getting swept and losing their sixth game in a row, the offense surged back to life last night and score eight much needed runs. To put things into perspective, these eight runs totally the same amount of runs they scored in the previous six games. Offensive slumps are the worst, especially when the pitching has been pretty solid. Nathan Eovaldi was not his usual solid self yesterday, but he's due a meh game every now and then. The offensive scoring runs against was the key factor.
Jacoby Ellsbury
and
Brett Gardner
being on base at the same time is great to see.
Carlos Beltran
,
Chase Headley
and
Didi Gregorius
continuing to hit is great to see.
Stephen Drew
driving in runs might not be that great to see all things considered, but it was still needed. Finally, Greg Bird was still great to see. Despite his 0 for 5 start, three of those outs were great at bats with hard, solid contact. Those will drop in or fly over the wall eventually. They will need this offense as they head to Toronto to battle the
Blue Jays
for the AL East.
Comments of the Day
One day, Refsnyder. Maybe.
If his bat makes up for his crappy defense, I'm fine with Beltran.
Exciting.
Some of LTL's plan was implemented.
Vaya Can Dios, Waffles.
To be fair, if someone has a cake was raspberry filling at their birthday party, I might grumble.
Tanya has a very awesome boyfriend, despite his lack of number predictions.
Clusterbunt is the Word? Nah, it's still Bird.
I'd listen to
Alex Rodriguez
.
kshah has a glorious imagination and needs to get on Twitter.
He did. It was cool.
Oh yes. There will be Bird puns.
There are times I love this place. This is one of those times.
Drew-urns indeed.
kshah you magnificent person you.
Wouldn't that be bowl discipline though?
Cry havoc!
Gardsbury is back!
GIF of the Day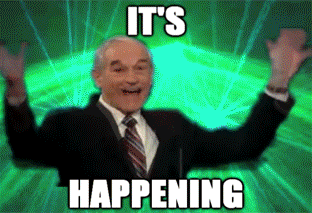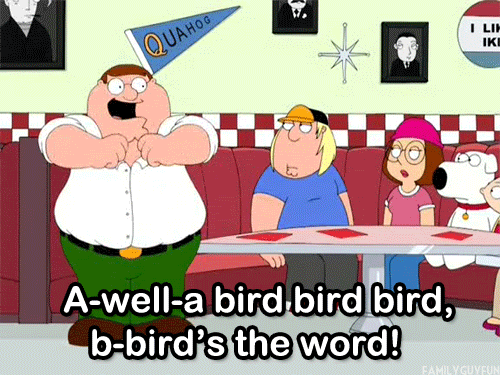 We were pretty excited about Greg Bird.
It's exciting to have Ellsgard/Gardsbury back!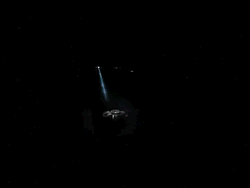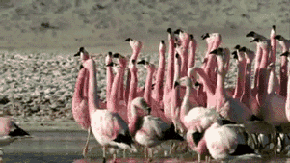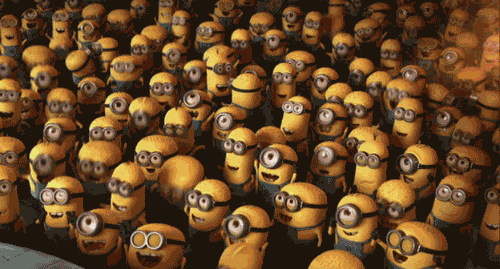 Victory!
Honorable Mod Mention
Tanya wins the HMM, since she has been waiting for yesterday's Greg Bird debut with more anticipation than any of us. Did you know that Greg Bird once hit three home runs for her in the same game?
Fun Questions
What are your thoughts about

Greg Bird's

debut yesterday?
Maple Syrup: what do you think it goes best with?
Song of the Day
Praise You by Fatboy Slim
It's Electronica Week on Pinstripe Alley. It's also time for a little Fatboy Slim up in here. As always, please link us your song of the day.
Feel free to use this as your open thread for the day. The Yankees will send Ivan Nova to the mound against the Blue Jays. Aside from one bad pitch, Nova had a pretty great outing against the Blue Jays the last time. Some would argue that Justin Smoak grand slam was more on Girardi than Nova. In any case, pitch well again please.
go yankees go baseball i have to praise you