With the trade deadline passing with any real significant moves from the Yankees, last night was a great night to make a statement that they weren't going anywhere just yet. The Yankees faced the red hot Chicago White Sox and crushed them 13-6 behind the currently unstoppable, gluten free Mark Teixeira. It was the perfect exclamation point to end the month of July with, a month in which the Yankees went 17-7. That is the best record of the month, by the way. While it was not the best of outings for Nathan Eovaldi, the heart of the lineup made that a moot point. As the Bronx Bombers enter the month of August, they are still sitting on a six game lead against the Blue Jays and the Orioles. Not too bad.
Comments of the Day
There's nothing wrong with wanting more Mo.
Doomed.
And here I thought we weren't good with math.
Stephen Drew is probably the human equivalent of flying coach.
Dustin Ackley = Lionel Hutz
Yeah, that would not have gone over well.
Pretty much.
It's happening!
It's not happening.
They really do need to figure out something to do with CC Sabathia.
Health schmelth!
If Denny's ever decides to make a Gluten Free Grand Slam, they should call it the Mark Teixeira.
Pungineering.
I'm sharing a car ride with this man in a few hours.
So heroic!
GIF of the Day
Luis Severino is coming up!
Yeah, we dodged a bullet with that near trade with the Padres.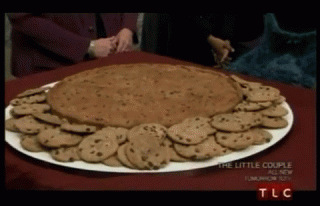 Blanky's reaction when she saw the high score!
Describing Eovaldi!
Victory!
Honorable Mod Mention
This HMM goes out to all the mods who are keeping on point with all the trade deadline stuff. Great job everyone.
One last time, this again!
Fun Questions
In terms of buyers/sellers, which teams do you think made out the best during the trade deadline?
Best/worst flavors of gum?
Song of the Day
It's the end of Commercial Jingle Week on Pinstripe Alley. To this day, I don't understand how people liked Big Red. Regardless of how catchy the jingle was, it was disgusting. As always, please link us your song of the day.
Feel free to use this as your open thread for the day. Bryan Mitchell will take the mound in game two of this three game series. If the offense would like to continue scoring more runs than the White Sox, that would be swell.
go yankees go baseball stay close a little longer