These past two series against the Rays and the Athletics have been a wonderful example of the sport of baseball. The Yankees have won three games out of five on this home stand thus far. Except for Sunday's game against the Rays, every win or loss has been really close. Two games were won via the walk-off. These two series could have gone many ways. Fortunately, things have gone the Yankees way. Even with those losses, the Yankees have gained a little more ground on their closest AL East rivals. They now send Masahiro Tanaka to the mound this afternoon to help win this series against the A's and say goodbye to them for the rest of the regular season.
Comments of the Day
Yes. Vote Gardy indeed.
I can get behind this "Drewmidity" reasoning.
This is amazing.
He died doing what he loved. I hope.
He's gonna be right about this, isn't he?
Especially after they just lost one of their own in Pittsburgh.
Fun with numbers. Right?
You know, it would be really nice if Harlan's prediction didn't come true.
Geez.
And there it is. To Stephen Drew's credit, that dinger wound up being the difference in the game.
Or maybe we'll all find out it didn't happen that way when we come down.
Whew
GIF of the Day
Blanky's pun was pretty Goody
FUSION-HA!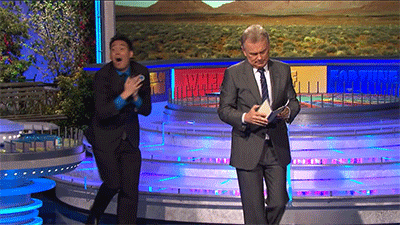 Victory!
Honorable Mod Mention
Harlan wins the HMM, although if he's right about this, it could earn him another DHMM. Shame on you, Harlan!
Fun Questions
What is/do you think would be your least favorite sport to watch live and in person?
How many strikeouts for Tanaka this afternoon?
Song of the Day
No Diggity by Blackstreet
It's Jock Jams week on Pinstripe Alley. I'm still kind of surprised this song was on a Jock Jams album, but it's there. As always, please link us your song of the day.
Feel free to use this as your open thread for the day. It's Tanaka Time as the Yankees go for the series victory. Don't miss it.
go yankees go baseball hey yo hey yo hey yo hey yo