The All-Star Game is a week away. Yesterday we found out which players would be representing the New York Yankees in Cincinnati. Those players are Mark Teixeira and Dellin Betances. You may have noticed a lack of Brett Gardner, Brian McCann, or Alex Rodriguez in that last sentence. When contemplating that omission, you should keep in mind that for some reason, this popularity contest still determines home field advantage in the World Series. What I'm trying to say is that nothing should really surprise you about [insert player name here] being or not being at the All-Star Game. Brett Gardner can still make it though, as he was one of five All Star Final Vote candidates. Vote for Gardner here, if you are so inclined.
Speaking of All-Stars, Sonny Gray will be taking the mound today for the Oakland Athletics to begin this three game series. The Yankees faced Gray at the end of May and well, it didn't go that well. Two runs and four hits over eight innings, to be precise. There's a reason he is an All-Star. Opposing him will be Nathan Eovaldi, who has pitched pretty decently his last few outings.
Comments of the Day
Yesterday was not the best of days, comment wise.
Perhaps one day someone will realize that having Chris Berman announce the Home Run Derby is not the best way to get young people into it.
GIF of the Day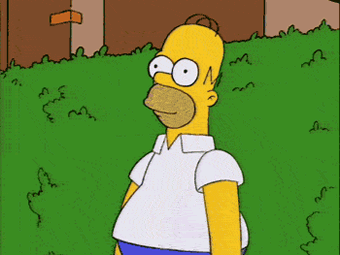 Again, it was that kind of day.
Honorable Mod Mention
Once again, Matthew Funtime takes the HMM for his Photos of the Week post. Honestly, he might have just won it for the A-Rod vs. Ryu pic above.
Fun Questions
If there was a Foul Territory with Mark Teixeira: All-Star Special episode, who (or what) would you like Tex to interview?
How many innings does Nathan Eovaldi give the Yankees tonight?
Song of the Day
Jellyhead by Crush
It's Jock Jams week on Pinstripe Alley. Again, what a wonderful, cheesy compilation of 90's dance music the Jock Jams albums were. As always, please link us your song of the day.
Feel free to use this as your open thread for the day. The Yankees actually gained ground on the Orioles and Blue Jays due to them losing. The Rays and Royals game got rained out. This all totally matters on July 7th.
go yankees go baseball you must be out of your mind