Tuesday's game was more enjoyable that yesterday's game. That is an undeniable fact. Masahiro Tanaka did not have his best stuff and the offense did not score twenty one runs against the Rangers. Oh well. They still won the first two games of this four game series, so the Yankees can take the series tonight. Michael Pineda will face off against Yovani Gallardo tonight in the final game.
Comments of the Day
I have to agree with Greg here.
Craig Kimbrel is great. He is not a necessity though.
Pinstripe Alley is a big believer in math!
Figured it out!
Way to go, Jimmy!
Cause he's a zombie, get it?
Baseball is a funny sport like that.
A+ pungineering right there.
Cause he's dead, get it?
Hooray for grammar!
/drool
GIF of the Day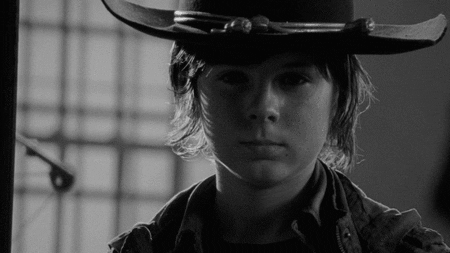 CARL!!!
Words cannot describe how awesome this GIF from kshah is.
Honorable Mod Mention
This HMM goes out to all the mods who are keeping on point with all the trade deadline stuff. Great job everyone.
Fun Questions
How much would you have given up for

Cole Hamels

?
Now that

David Price

and Cole Hamels are off the market, whom do you think the Yankees should target?
Song of the Day
It's Commercial Jingle Week on Pinstripe Alley. Mentos definitely had the right idea when it decided to go with this jingle. As always, please link us your song of the day.
Feel free to use this as your open thread for the day. Susbstantial Miguel takes the mound in Texas for the final game of the series. Yankees head to Chicago to face the red hot White Sox after this game.
go yankees go baseball the freshmaker