The Yankees had a day off yesterday, but today it's back to business. Lately, that business has been winning baseball games. They have taken four series in a row and they go for their fifth against the Orioles. Being that the birds are a division rival, it definitely would be ideal for the Yankees to take this series as well. Nathan Eovaldi will face off against Wei-Yen Chen tonight.
Comments of the Day
It's true. When it comes to Robinson Cano, the Mariners essentially just out Yankee'd the Yankees.
Sorry readers, but these are the rules I guess.
Ninja Cash is very cunning like that.
This was just the first game that night. The Red Sox also lost the second game as well, are now nine games back, and are currently tied for the worst record in the American League. That's a shame.
GIF of the Day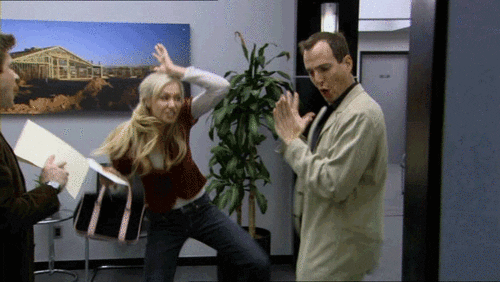 This GIF was in response to Greg Bird's four hit game. Still the word.
Honorable Mod Mention
Matthew Funtime wins again for his Photos of the Week post. Sorry, but these are just too funny.
Fun Questions
What is your least favorite thing to shop for?
What is your favorite thing to shop for?
Song of the Day
Within You Without You by The Beatles
It's Beatles Week on Pinstripe Alley. This time, a song from Sgt. Pepper's Lonely Hearts Club Band. As always, please link us your song of the day.
Feel free to use this as your open thread for the day. Nathan Eovaldi takes the mound tonight. The Yankees have a chance to further their lead on the AL East. Let's hope they do just that.
go yankees go baseball try to realize it's all within yourself