The first half is over and the Yankees are on top of the AL East. Their latest series win against the gutter dwelling, last place Red Sox is their third series win in a row. What a great way to start off the month of July, as well as close out the first half of a successful season so far. Now here we are in the All-Star Break, waiting until Friday for Yankee Baseball to resume against the Mariners. Waiting sucks, especially when we have more of Rob Refsnyder to see!
Comments of the Day
Cunning!
Great way to start out the Game Thread.
BGFC's niece has the right idea!
A great way to convince yourself not to watch it, really.
The revered hall of doubles, ladies and gents.
Brian McCann did something good.
Remember, it is Pinstripe Alley policy to share great recipes with the community.
Villain.
Gritty Gutty All Star Brett Gardner!
Present game and future game going well for the Yankees.
Or Carlossrino, if we're going by recap GIF mascots.
long time sorcerer
Official scorers are the butt.
Great way to spend the day.
Fire Cashman!
Francisco Cervelli is doing well and you should be happy for him.
Bingo!
Aye!
GIF of the Day
Whether Ellsgard or Gardsbury, the fusion of the two is powerful.
No baseball for a while.
Way to go, Brain!
Always awesome.
That's Headley!
LTL after callin' it!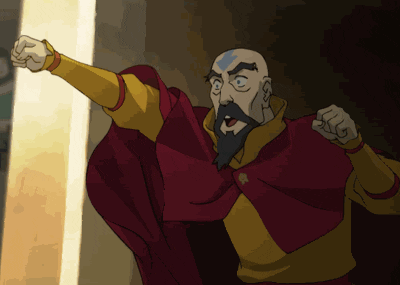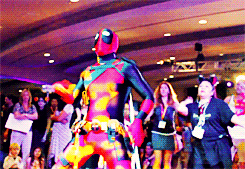 Victory!
Honorable Mod Mention
Andrew wins the HMM for this wonderful Tex Face display.
Fun Questions
What is your favorite Home Run Derby memory?
A classic: Share one of your favorite recipes with Pinstripe Alley
Song of the Day
Smiles and Tears from Earthbound
I am taking this moment and the SOTD to pay my respects to Satoru Iwata, who passed away yesterday due to illness. This man helped shape a lot of childhoods out there, including my own. A kind, joyous man and an absolutely brilliant programmer. He just wanted to make the world a more fun place to live in and he did for a lot of people.
Feel free to use this as your open thread for the day.
R.I.P. Mr. Iwata. Thank you for everything.