Yesterday was a fantastic day in the empire. Brett Gardner, he of the gritty, gutty fame, was added to the All-Star Game roster due to the unfortunate injury that befell Alex Gordon of the Royals. After his incredible first half this year, Gardner is more than deserving to represent the Yankees in Cincinnati with Mark Teixeira and Dellin Betances. Congratulations Gardner. Pinstripe Alley loves you and wishes you the best.
In addition to the All-Star announcement, the Yankees went on to defeat the Athletics and take the series as well. Masahiro Tanaka, whose last few starts have ranged from "eeeep" to "ehhhh" pitched a fantastic game yesterday afternoon. Two runs, two hits, one walk, and six strikeouts over 7.2 innings is exactly what you want to see from him. His performance, plus the offense scoring six runs, gave the bullpen some much needed rest. The Yankees now head for Boston to face the last place Red Sox, a title I never get tired of typing out. This three game series against the Sox is the last one before the All-Star Break. I can think of no better way to end the first half of the regular season than by beating the Red Sox and cementing them further in the gutter.
Comments of the Day
This is going to be a very interesting and potentially stressful trade season.
Science rules.
NoMahbles broke down the WFAN broadcast. Fans, when you car breaks down make sure to take it to your nearest AAMCO repair shop. Trust AAMCO. Double A [insert car horn] MCO.
MERCY!
Your official Pinstripe Alley mascot, ladies and gentlemen.
You can never be too careful.
They did it! We did it!
All the gritty, gutty feels.
I almost feel like you could say anybody other than Stephen Drew at this point.
Stephen Drew is not that good.
GIF of the Day
Brett Gardner is an All-Star. REJOICE!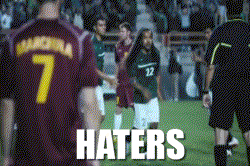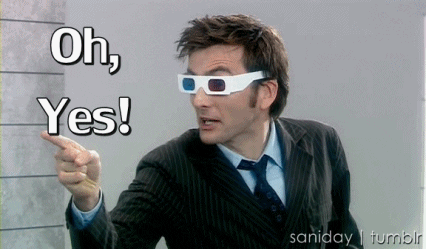 Victory!
Honorable Mod Mention
Well since I've been preaching the Gardner gospel on Pinstripe Alley for so long now, I win!
Fun Questions
On a scale of one to ten, how patient of a person are you? (One being "NOW NOW NOW" and ten being "Relaaaax. No rush at all!")
Predict the final score of this game tonight.
Song of the Day
Come Baby Come by K7
It's Jock Jams week on Pinstripe Alley. This song does have some baseball lyrics in it. Although, they are possibly a euphemism for something else entirely. As always, please link us your song of the day.
Feel free to use this as your open thread for the day. Michael Pineda will face off against Clay Buchholz in the revered hall of doubles. Let's start this series off with a win.
go yankees go baseball swing batta batta batta batta batta swing