The month of June is off to a fantastic start for the Yankees. Three games in and three games won. The Bronx Bombers brought the home run power with them to Seattle, sweeping them and return to NY winning four games out of seven on the west coast. While their west coast trip is over, the Los Angeles Angels of Anaheim are in town tomorrow. Yes, the team that currently has possession of Mike Trout. If we have any ninjas lurking, we'd love if you could take Trout off their hands and into ours.
Meanwhile,
Masahiro Tanaka
was activated off the DL and he was back with a vengeance. What a line. What a pitcher. It's great to have Tanaka Time back with us. Now never leave.
Comments of the Day
There will be a GIF section down below devoted entirely to David Carpenter's DFAing.
Talk about rude.
Uh huh. Care to elaborate on that foul stench?
I mean, we do know this right? This is pretty common knowledge.
Admirable concern.
Ramon Flores has most definitely impressed with the glove and arm strength.
It didn't, but it was not needed.
"Shoulda
Sucks to watch Robinson Cano struggle, but it was a good week nonetheless.
GIF of the Day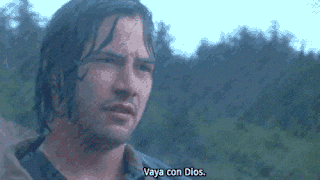 Sorry things didn't work out. So long, Mr. Carpenter.
Garrett Jones making his presence known!
Awww yeah.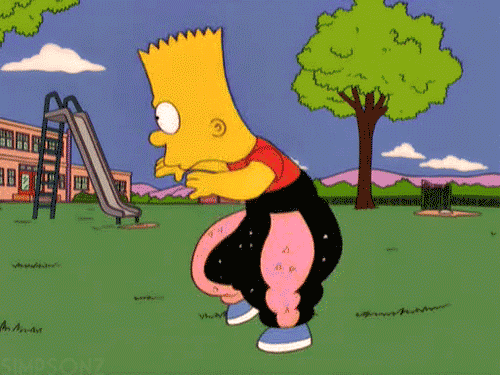 Victory!!
Honorable Mod Mention
Tanya had a lot of Recs yesterday, so she gets the HMM today.
Fun Questions
A classic: favorite way to prepare chicken?
What game show do you think would be the easiest to host?
Song of the Day
The Living Daylights by a-ha
It's James Bond Week on Pinstripe Alley. Right up there with my favorite Bond songs of all time. Although, I still think Timothy Dalton was underrated as James Bond. As always, please link us your song of the day.
Feel free to use this as your open thread for the day. It's an off day for the Yankees today, so feel free to discuss whatever you'd like. What should the Yankees do about Chris Capuano? Should they all learn how to dance? Ask away.
comes the morning and the headlights fade away