The Houston Astros are not the same Houston Astros you've been accustom to seeing for the past few years. With budding young stars in both the starting lineup and the starting rotation, this is a team that has a lot of potential. The Yankees have taken two games from the Astros in this four game series thanks to timely offense, somewhat adequate starting pitching, and an overall great performance from the bullpen. Just one more win to go to take the series. Michael Pineda, or Substantial Miguel to our friends here on Pinstripe Alley, will take the mound this afternoon. His last outing against the Phillies was most certainly not substantial at all. Here's hoping for a rebound from that.
Also, enjoy this time zone while you can. After the game this afternoon, the Yankees head further west to face the
Angels
for three games.
Comments of the Day
More like Betances With Dire Wolves, AMIRITE? ...hello?
It's funny because Chris Young's initials sound like the words "see why."
Brian McCann was pondering exactly what the rest of us were pondering.
Let the record show that Brett Oberholtzer blatantly threw at Alex Rodriguez.
It is painful to watch Carlos Beltran play "defense" in right field.
It's good to be back.
Pinstripe Alley has uncovered footage of exactly what happened to Brett. Click here to watch.
GIF of the Day
I'm still sticking with my Betances With Dire Wolves pun.
Again, "mad props" to the umpire for quickly tossing Oberholtzer.
This was due to a comment on how solid the Astros' D was. Some people.
Chasen Shreve
is good at pitching.
Never forget that
Cesar Cabral
was not very good at pitching.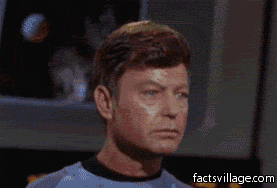 Victory!
Honorable Mod Mention
Matt P gets the HMM for filling in with the COTD posts while I was on vacation. Thanks!
Fun Questions
What is your favorite hour of the day?
How many strike 'em outs will Pineda have today?
Song of the Day
The Place Where Dreams Come True/End Titles from Field of Dreams by James Horner
Last week, my favorite movie composer of all time died. This week is James Horner week on Pinstripe Alley, in honor of him. Since this is a baseball site, I thought I'd start the week off with one of his tracks from the Field of Dreams soundtrack. As always, please link us your song of the day.
Feel free to use this as your open thread for the day. Substantial Miguel will hopefully be substantial today.
go yankees go baseball