Before we get to the historic part of yesterday's game, let's actually talk about some other things first. Adam Warren, outside of one meh inning, pitched a brilliant game for the Yankees. It is painfully obvious to anyone watching this team that he is our 3rd best starter behind Michael Pineda and Masahiro Tanaka. While there has been discussion on Pinstripe Alley about what the Yankees do with Warren when Ivan Nova comes back, at this point it would be foolhardy to move him back to the bullpen in favor of CC Sabathia or Nova, who is not having the best of rehabs in the minors. Nova's struggles puts off the "Warren to the pen" scenario until we learn more and more about his status. The point is that Warren should probably not be taken out of the rotation right now. Meanwhile, Brett Gardner had himself a day. Didi Gregorius hit a home run as well. The Yankees won their third game in a row.
In other, more historical news, Alex Rodriguez hit his 3,000th career hit in grand fashion. The first pitch from Justin Verlander was sent over the wall for a home run. Some would say it was history with an exclamation point. Only two players out of the twenty nine members of Club 3000 have hit a dinger for their 3,000th hit. Both have played for the New York Yankees in the past. Wade Boggs was one. Derek Jeter, whom you've probably never heard of, was the other. A-Rod not only joins them in Club 3000's Home Run Bungalow, but also joins Hank Aaron and Willie Mays as the only players to have 3,000 hits and over 600 home runs. What an incredible career.
Comments of the Day
We're all rooting for Mateo, but he still needs time. Even as a pinch runner.
Talk about Callin' It. LTL was right on the money.
Always sound advice.
It didn't take long at all.
Didi did a thing!
More A-Rod stuff.
It's not pretty at all.
That's some modesty!
Magnificent!
GIF of the Day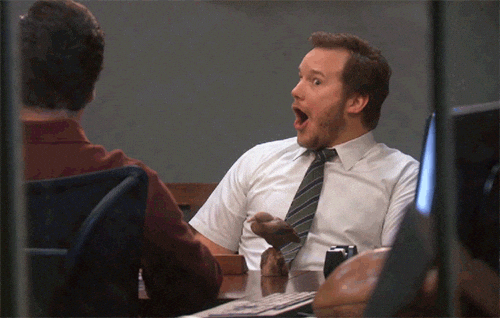 Victory!
Honorable Mod Mention
The HMM goes to Tanya, for yesterday was the two year anniversary of Waffles' rise to power!
Fun Questions
If you caught A-Rod's 3,000th hit, what would you ask in return for it?
Today is Old Timer's Day. Who are you looking forward to seeing more than anyone?
Song of the Day
Take Me To Church - Piano / Vocal Hozier Cover ft. Morgan James by Postmodern Jukebox
It's Postmodern Jukebox week on Pinstripe Alley. Our final entry from this week is Take Me To Church, a very beautiful cover of a very lovely song. As always, please link us your song of the day.
Feel free to use this as your open thread for the day. It's Old Timer's Day today, which is always one of the best days of the year. There's also another baseball game on afterwards, as Nathan Eovaldi will take the mound for the Yankees. He pitched well against the Tigers earlier this year. Here's hoping he repeats said performance.
go yankees go baseball there is no sweeter innocence than our gentle sin