Once upon a time, Baseball Prospectus editor Sam Miller did an outstanding feature called the "annotated box score," which is exactly what you think it is: A quick look at some box score and the glory of a game not quite captured in the numbers. This post will not be as funny as Sam Miller's work, I can promise you that. I don't even consider my writing funny--go to Matthew Floratos if you want that.
Fortunately, I have very little work to do when commenting on one Yankees game in particular. It was a loss on the final day of the regular season after the Yanks had already clinched the division title, so who cares, right? Well, this was September 28, 2011, which has been hailed as one of the greatest days of regular season baseball in the history of the game. So many playoff races came to an end that night, and not one, but two colossal collapses were completed, as the Braves and Red Sox choked away Wild Card spots that had seemingly been locked up a month prior. That clip of Robert Andino walking off Jonathan Papelbon in the latter's final game in a Red Sox uniform will never, ever get old.
Despite the game not mattering to them at all, the Yankees played a very active role in the evening's shenanigans, as they played against the Tampa Bay Rays, who were fighting for their playoff lives. So you had one team playing with all the desperation in the world matched up against one that really could have been sipping margaritas while enjoying a nice Cuban cigar and lounging around, otherwise known as "the Carlos Beltran." The results were simply amazing.
A
Right off the bat, we have the beauty of a "resting our playoff guys" lineup and game strategy. Note that neither Alex Rodriguez or Russell Martin played even one out of this nearly five-hour marathon. Brett Gardner did not start, and MVP candidate Robinson Cano got the "half day off" at DH. Then, there's this gem. Curtis Granderson did, in fact, start, but by the sixth inning, Joe Girardi said "Eh, screw it," and pinch-hit Greg Golson. A forty-homer threat was pinch-hit for by a dude who is mostly remembered for an amazing throw the year before and had eight career hits. Golson, of course, registered one of those in this game.
Golson never played in the majors again, and has recently made his home with the Independent League's Lancaster Barnstormers and the Mexican League's Quintana Roo. He still is not 30. Oh, and for all the occasional freaking out about MLB draft picks, Golson was a first round pick, selected 21st overall by the Phillies in 2004, ahead of names like Gio Gonzalez and Hunter Pence.
Baseball!
B
EDUARDO NUNEZ STARTING AT SECOND BASE ALERT
EDUARDO NUNEZ STARTING AT SECOND BASE ALERT
But don't worry, good ol' Noonz eventually made his way over to shortstop once Derek Jeter said he needed to hit check up on the construction of one of St. Jetersburg's boat lifts* and peaced out. You know what that means! Let's jump ahead a bit...
E
The more things change...
*Note: Jeter leaving to check on construction was a joke. The multiple boat lifts are not.
C
Brandon Laird joined the ranks of Hall of Famer Wade Boggs, likely should-be Hall of Famer Graig Nettles, and Hall of Better-Than-You-Deal-With-It Alex Rodriguez as people who once started third base for the Yankees. I love it.
Fun fact: Laird was once a Top 10 Yankees prospect. Now he's hitting .187 for the Nippon Ham Fighters. Life, yo.
D
EDUARDO NUNEZ INTENTIONAL WALK ALERT
EDUARDO NUNEZ INTENTIONAL WALK ALERT
F
Johnny Damon always dreamed of playing for the Rays.
Johnny Damon always dreamed of playing for the Yankees.
Johnny Damon always dreamed of playing for the Red Sox.
Johnny Damon always dreamed of playing for the Wilmington Blue Rocks.
Johnny Damon always dreamed of playing for your company's slow-pitch beer league softball team.
Johnny Damon always dreamed of trying to defend doubles by Ron Paul.
Johnny Damon always dreamed
G
2013 Yankees alum Reid Brignac up in this bitch!
H
Roll call!
Dellin Betances

, starter
@pinstripealley After the game, Betances told me he was so nervous before the start (his 1st in majors) he couldn't stop using the restroom.

— Marc Carig (@MarcCarig) June 30, 2014
George Kontos
Dude deserved better than to be traded for Chris Stewart, man. No one deserves that fate.
Aaron Laffey
Phil Hughes
Phil's 2011 nightmare ended in the bullpen. He was not on the playoff roster. We are still blocked on Twitter by him. Womp.
Raul Valdes
Ah, the good ol' Girardi tradition of randomly carrying extra useless lefties in the bullpen in September and casually talking them up as playoff roster possibilities. It's nice to have legitimate bullpen lefties these days.
A.J. Burnett
A.J. for one out, LOL WHAT. Put the quaaludes away, Joe.
Andrew Brackman
I'll take "Nipple-ringed Super Depressing Top Picks Since Derek Jeter for $500, Alex."
Boone Logan
That might be the worst line Logan ever had as a Yankee. Holy crap. He was a big reason the Yankees blew a 7-0 lead in this game, not that Giradi was even seeing straight after all those 'ludes. ("PUT THE ELEPHANT SNORTING BATH SALTS INTO THE GAME," he insisted, much to Tony Pena's concern.)
Oh yeah, and the Rockies gave Logan a three-year deal in the winter of 2013. Because of course.
Luis Ayala
Ayala could have ended 2011 with a 1.64 ERA if the Luck Dragons hadn't caught up to him. See, the classic Ayala performance goes "1) Allow all inherited runners to score, 2) Strand your own to lower your ERA." Crafty bastard.
Cory Wade
RIP Cory Wade, you did a thing once.
Scott Proctor
By the end of this, Girardi had basically no one yet and he had declared that he wasn't going to use any of his real relievers (Mariano Rivera, David Robertson, or Rafael Soriano) because that playoffs were coming up. So it was the zombie version of Proctor, pitching in his last career game, who stood out on the mound forever for almost three innings until Evan Longoria finished the job.
Of course, the way my Orioles fan friend Nick remembers this game, he is convinced that shortly after Andino walked off Papelbon, Proctor somehow learned about it telepathically. Then, he got a big shit-eating grin on his face and yelled, "OY, LONGORIA! Here ya go." The homer happened and the game was over. Considering the fact that the Longo walk-off did literally happen moments after Andino's game-winner, I feel like this is entirely possible.
Bless you for giving baseball this moment as your farewell to this game, you great man. Condolences on your mecha-arm.
I
LOL FARNSWORTH
J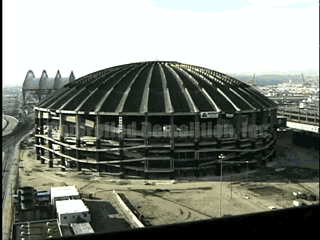 One day, Trop... one day.