After sweeping the Red Sox in Fenway Park, a statement that I always enjoy typing, the Yankees were dealt a tough loss yesterday to Canada's very own Toronto Blue Jays. Chase Whitley made his second major league start of 2015 and it was an absolute beaut. Sadly, the bullpen could not stop the Blue Jays in the 8th inning and thus they lost. It was still a very encouraging start from Chase Whitley, who is fighting to prove his worth to the major league roster. I don't think many people are clamoring for the Yankees to keep a healthy Chris Capuano over him. Are they?
Comments of the Day
Gregorio Petit
is still a thing.
Talk about painting the corners.
What is a "yout?"
Force Meatball
Magnificent.
Woo!
Get rich...
This site is wonderful.
Dammit Mattingly!
Shoulda
Fantastic
This segway is just lovely.
What you did there? I see it.
I have a 2 hour drive with this man in 25 days.
Way to go Girinder!
It's not too late to try again.
Waffles for Yankees Manager.
But then, Joe Kelly is the Joe Kellyist Joe Kelly of them all.
Huzzah.
GIF of the Day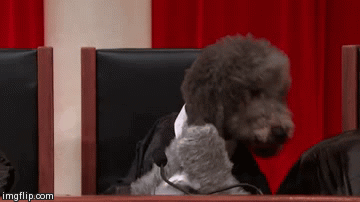 Defeat!
Honorable Mod Mention
Our newest addition to the staff wins the HMM award. Welcome aboard, Nick.
Fun Questions
If you've ever listened to the Yankees Radio team, you know that a lot of things are sponsored. Create a sponsorship for something absurd.
How many strikeouts for

Michael Pineda

tonight?
Song of the Day
You can think Matt F for today's song for 90's week. As always, please link us your Song of the Day.
Feel free to use this as an open thread. Michael Pineda gets the start for the Yankees tonight. Hopefully he can get the Yankees back to their winning ways.
go yankees go baseball can I kick it?