As unlikely as it might seem,

CC Sabathia

could potentially throw a complete game shutout today. That's what makes baseball the best.
Not that far off. Anyway, no need to mince words. CC Sabathia absolutely got the job done last night.
Chris Capuano
takes the mound in his first major league appearance of 2015.
Comments of the Day
Thanks again, Go Win.
Giancarlo Stanton. Beware, baseballs. Beware.
Trade Gardner for Phillips and other such ideas.
Womp Womp
Looks hot!
Chapter Two: Bean Wright.
Well hey now!
GIF of the Day
Because Stephen Drew got a hit.
Because Chase Headley hit a three run bomb.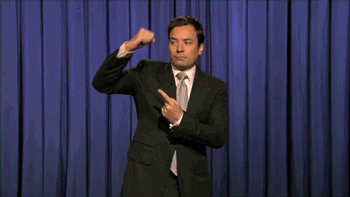 Victory!
Honorable Mod Mention
Nikhil Chaturvedi gets the HMM award for his work on the Thread & Recap on a Saturday night. Well done.
Fun Questions
Favorite chewing gum?
Predict what befalls Chris Capuano tonight
Song of the Day
It's Soundtrack Week, ladies and gentlemen. The songs this week will come from soundtracks. Hooray. As always, please link us your Song of the Day.
Feel free to use this as an open thread. The Yankees needed that win against the Royals last night. A win tonight from Chris Capuano would be ideal as well. Here's hoping.
go yankees go baseball