Remember Monday when the Yankees scored a lot of runs, quite a bit of them via the five dingers that were hit? Yeah, those were good times. The last three days have not been. The only real positives are that both Nathan Eovaldi and Adam Warren pitched pretty well. It's the offense that is currently struggling. Perhaps it is best to get it out of their systems before they get to Kansas City to face the defending AL Champion Royals. Yeah, we're gonna need to score runs against them.
In more depressing news, Chase Whitley is injured. More accurately, he was injured and just decided not to tell anyone because...yeah. If any other Yankee players are reading this post, and I assume they all are, if you are injured or in pain in some way please please please tell someone. Thanks from Pinstripe Alley.
Comments of the Day
I say we just restructure the Hall of Fame into something more epic, like the Parliament of Excellence.
This is probably the wisest course of action.
And there you have it.
Hmmmmmmmm
Well played, Discovery.
All we need to do is photoshop the Rays gift to Mo of Sand Olmec behind Tex and this will be perfect.
Sources confirm.
The wise words of Yogi Berra everybody. Wait...
Seriously, the Trop needs a good cannoning into the sun.
I almost forgot about the Ace-Off thing.
It needs to be destroyed before it claims anyone else.
I know I'd sure like Jacob Lindgren on the main roster.
Hero!
This. 100% this.
GIF of the Day
Truly one of the all time great Derek Jeter GIFs.
Yeeeeep.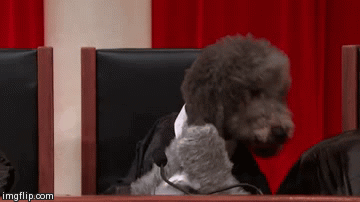 Defeat!
Honorable Mod Mention
Gotta give the HMM to Scott Davis for having to write that depressing Game Recap.
Fun Questions
PSA Classic: Which Legends of the Hidden Temple team did you always root for? (Red Jaguars, Blue Barracudas, Green Monkeys, Purple Parrots, Orange Iguanas, or Silver Snakes)
Which would you rather do: Attempt the Temple Run or go through the Double Dare Obstacle Course?
Song of the Day
Legendary blues artist B.B. King passed away at 89 years old, so I've decided to interrupt Recent Music Theme week and play one of his classics. To say this man was talented would be a gross understatement. R.I.P. B.B. King. As always, please link us your Song of the Day.
Feel free to use this as an open thread. Michael Pineda will take the mound against the Royals tonight. He comes into Kauffman Stadium hot off his sixteen K day on Sunday. We could really use another one of those starts from Substantial Miguel tonight. Oh, and for the offense to wake up.
go yankees go baseball