There is no curse in Elvish, Entish, or the tongues of Men to describe how much I detest Tropicana Field. The fact that a major league baseball team is allowed to play in that dump is just shameful. The fact that we have to play said major league team eighteen to nineteen times out of the year just makes it all the more annoying. Even if the Rays were to stay in Florida and not move up to Montreal to become the new Expos, they deserve a better place to play than the Trop. We all do.
Despite my dislike of it, the Yankees have played well there this year. The first time the Bombers came into town they were not playing well. The Yankees then swept the Rays and have only lost one series since then. Last night's 11-5 victory helped to further their goal of winning series and maintaining their AL East lead, which now currently stands at four games over the 2nd place Rays.
I don't know about you, but it sure is nice to see the Yankees hitting home runs again. Alex Rodriguez, Chase Headley, Carlos Beltran, Brett Gardner, and Mark Teixeira were all aboard the dinger train. It's just so refreshing to see the Bronx Bombers doing Bronx Bomber things again.
Finally, a very Happy Birthday to Yankee legend and all time great Yogi Berra. Yogi turns 90 years young today. What an incredible career and life he has had. Many happy returns, Yogi.
Comments of the Day
I see we're already starting off the day on the right foot.
How can you not love Luis Sojo?
Jorge Posada opinions.
Jonah Hill might be changing his opinions on Beltran soon. We all might.
Pungineering
Ouch
Double ouch
Sources confirm.
Almost as good as the one where Carol offed that crazy girl.
Nothing makes sense.
It will probably be emptier tonight since the Lightning are back in town and a win away from advancing in the NHL Playoffs.
I don't like our chances against us right now.
Texcellent!
Even without the "first two inning" mishap, this is some impressive prognostication.
Again, it's an absolute joke of a stadium.
Who doesn't love GIFs?
He's got to be stopped.
GIF of the Day
This was true with Russell Martin and Chris Stewart and now it's true for Carlos Beltran.
A-Bombs from A-Rod are nice.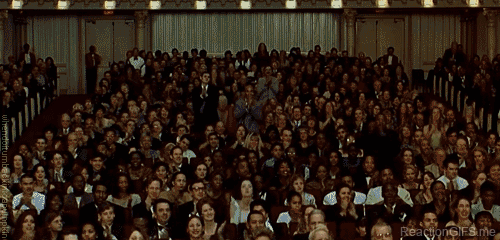 Good job, CC.
That's Headley!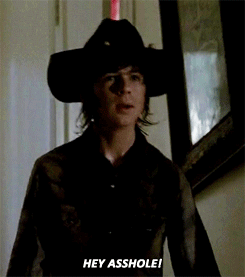 Way to go, Carl!
A reminder that Breaking Madden is one of the greatest things ever.
Yankees offense right now. Also, man I'm so happy that X-Men: Days of Future's Past erased this movie from canon.
Cat walks that are better than the catwalks at the Trop.
Victory!
Honorable Mod Mention
Nicolas Stellini wins the HMM for his piece about Moves Like Jagielo. Well done.
Fun Questions
What is your favorite Yogi Berra quote?
How many hits do the Yankees have off of

Chris Archer

tonight?
Song of the Day
We continue on with Recent Music Theme week. Admittedly, it's hard not to get up and dance to this song. Well done, Walk the Moon. As always, please link us your Song of the Day.
Feel free to use this as an open thread. Nathan Eovaldi takes the mound tonight against the Rays. Chris Archer usually pitches well against us, so let up hope that Eovaldi can match up with him. Or let's hope the Eovaldi is better and that the Yankees' offense crushes Archer.
go yankees go baseball go Yogi