After their streak of series wins was put to a halt against the Blue Jays in Toronto, the Yankees got back to their series winning ways this weekend by taking three out of four games from the Orioles. That was the only exciting thing that happened yesterday. Yep. Nothing else to talk about at all.
Wait, Michael Pineda struck out how many batters yesterday? Sixteen you say? That's a lot. That's pretty good. Holy crap, he [expletive deleted]ing struck out sixteen batters in one outing.
It just so happens that I was at this game for Mother's Day because my Mom wanted to go to the baseball game. It was incredible to watch live. One of the best games I've ever been to. Well, the first few innings were less than stellar due to the Yankees not hitting off of Bud Norris. Thankfully, they realized that he was indeed Bud Norris and the bats came alive. I mean, Carlos Beltran had himself a day. It'd be really really nice if he started to show signs of a heartbeat hitting. Still though, what a "phemomenal" performance by Pineda on Mother's Day. I'm not apologizing for that pun.
Comments of the Day
I use to say that Brett Gardner needed a new walk-up song. Now, I admittedly miss hearing that southern comfort was running through his veins.
All of this.
This is correct and anyone who tells you different is a filthy liar.
Yeah, solid B.
Perhaps the Beltrenaissance is coming.
"As the kids would say" is usually never a good way to begin a sentence.
Accurate.
Just so ridiculous.
Oh boy.
Didi's bat coming alive would also be nice. No more TOOTBLANage though, please.
Rumor has it that the ball boys look at Thomson weird when he's waving them into the locker room.
Incredible.
Confirmed
You might have noticed the headline of this thread.
Hiroki Kuroda has transfered his Jimmy Key-ish "no run support" curse to CC Sabathia it seems.
Speaking of Sabathia...
GIF of the Day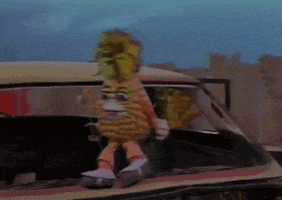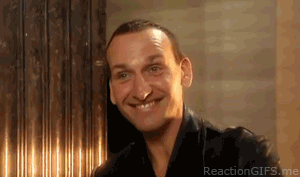 Victory!
Honorable Mod Mention
I'm giving myself the HMM for being at yesterday's game and yelling at Carlos Beltran to break out of his funk. For the record, I'm 3-0 attending Yankee games this year.
Fun Questions
Name something/anything that someone would literally have to pay you to watch.
Do we see Good CC or Bad CC tonight?
Song of the Day
I've heard this song all morning, so now it is today's song of the day. I dunno, perhaps we'll make this week Recent Music Week? Sound good? As always, please link us your Song of the Day.
Feel free to use this as an open thread. Sabathia take the mound in Tropicana Cesspool tonight as the Yankees being a four game series against the Rays. Last time they were here, the Yankees swept the Rays. Let's do that again, please and thank you!
go yankees go baseball