Today is the first of May. The Yankees, after a successful April, look to continue this whole "let's win series against good teams" thing. Their first opponent will be the villainous Boston Red Sox, a division rival. Get used to hearing that, because the Yankees will face nothing but division rivals for the first half of the month. The Yankees will also be on the road a lot this month. They will only play three series in the Bronx in May. Hooray!
Comments of the Day
Please please please do not push us on the "don't be a jerk" rule. Please and thank you!
We're silly.
That would be wrong.
Sounds good to me!
Carlos Beltran is going to be a topic of discussion for a while.
Maybe he'll be better in May.
So this take was cooler than being cool. Alright!
GIF of the Day
And lots of shark, Stark, and Mark. Again, we're silly.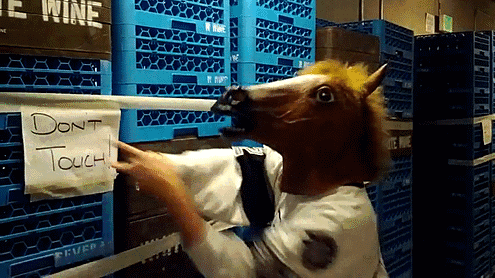 BGFC likes to live dangerously, apparently!
Honorable Mod Mention
It was an off day for the Yankees and it was an off day for honor.
Fun Questions
Classic question: what is your favorite cartoon ever?
Which

CC Sabathia

will we see tonight; Good CC or Bad CC?
Song of the Day
We're still celebrating Gorillaz Week here at PSA. I love that Bruce Willis is in this video. Also, RIP Bobby Womack. As always, please link us your Song of the Day.
Feel free to use this as an open thread. CC Sabathia takes the mound tonight at the Revered Hall of Doubles. Hopefully he pitches like he did against the Tigers and not like he did when he faced the Mets. Hopefully the offense feasts on Boston's starting pitching.
go yankees go baseball [expletive deleted] boston