The month of April ends today and it has been quite a first month for our Bronx Bombers. After a dismal first week, the Yankees have won four straight series in a row against pretty good teams. It hasn't always been pretty, except for Brett Gardner of course, but they are getting the job done. Our pinstriped heroes are currently in first place by one game over the Red Sox and Rays, which totally matters in April. We shall see how that carries into the month of May. Their first opponent will be the Red Sox, because we just can't get enough of Kruk and Schlling on Sunday nights. AMIRITE?
Comments of the Day
Woo.
I like the Game of Thrones aspect. Perhaps something like House Cashman, since he built this pen. Or House Rivera, to honor Mo? Keep the ideas coming, people.
Or Steve.
Wait till the Yankees Fez!
Getting better all the time.
You see, the funny thing about an open forum of discussion is that it's an...open forum of discussion. You are not obligated to post Victory or Defeat GIFs in the recap. You may discuss whatever you will after the game and odds are you might get responses. Just throwing that out there for those who seem confused, perplexed, or otherwise bamboozled by this concept.
I still laugh when I read LTL's response.
As someone said before, the fact that Stephen Drew is not the worst player on the team is not a good thing. Carlos Beltran, welcome aboard the hate vessel.
GIF of the Day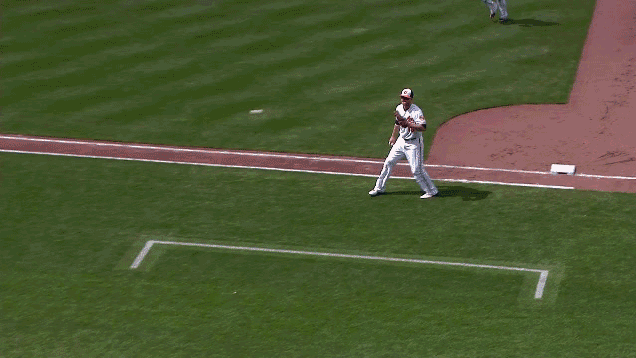 Sigh.
Much disturbed.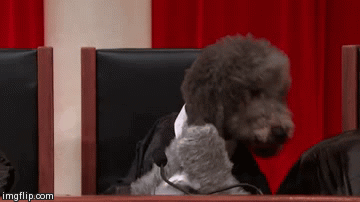 Defeat!
Dingerchiro!
Honorable Mod Mention
Let's give it to Andrew, cause I think he deserves it after these past few days.
Fun Questions
Starting pitching, offense, defense, bullpen. Out of these four choices, which one has impressed you most about this team so far?
Now that the first month of the season is over with, who is your current Hate Vessel?
Song of the Day
We're still celebrating Gorillaz Week here at PSA. This is the final track on the Demon Days album and it's one of my favorites on the album. As always, please link us your Song of the Day.
Feel free to use this as an open thread. Talk about what you would like. What are your feelings about the Yankees going forward? What is your favorite kind of dip?
Turn yourself around to the sun