The Yankees are returning home after a ten game road trip in which they won seven out of those ten games. Sure, sweeping the Rays doesn't seem like that much of a feat all things considered. However, taking three out of four games from the Detroit Tigers, and being a few bad plays from potentially sweeping them, is definitely something to be proud of. The offense is doing much better than the first week, the starting rotation has pitched well, and the bullpen is still showing why it is a strength. This is all great news heading into the Subway Series this weekend, as the Bombers have another test in front of them. The Mets, our NL baseball cousins from across the Triboro Bridge, come to the Bronx riding an eleven game winning streak and the best record in the majors. Two hot baseball teams heading into the weekend should make for some exciting baseball. The next stop is 161st St. Yankee Stadium. Stand clear of the closing doors please.
Comments of the Day
Woo? Woo!
The Tigers intentionally walked the dead. Think about that for a moment.
shoulda
The Marlins have been using him as a pinch hitter. Because...
Also shoulda
So doomed it hurts.
Links sure are helpful.
Hooray for positive thinking.
Big, if true
A classic.
Again shoulda
Hooray for the Yankees' Light Switch Fence!
We're rooting for you Didi.
Well...not all of us...
GIF of the Day
Love Tanaka Time.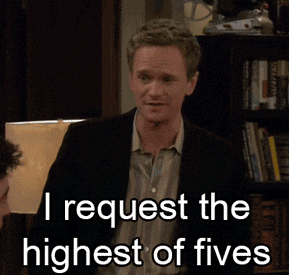 Victory!
Honorable Mod Mention
I guess I'll take the HMM award. Because why not?
Fun Questions
Would you pay $5-$6 for a Subway ride if the MTA ran absolutely, 100% flawlessly?
How many hits does

Michael Pineda

give up tonight?
Song of the Day
Outkast Week rolls on. It's Friday and we haven't played this song yet. It's a must. As always, please link us your Song of the Day. Stank you very much.
Feel free to use this as an open thread. Michael Pineda will face off against NL Rookie of the Year winner Jacob deGrom in the first game of the Subway Series. The game thread will be up at 6:30PM. Join us.
go yankees go baseball go alright x13