Don't look now, but the Yankees have been playing some pretty decent baseball as of late. After sweeping the Rays at Tropicana Dump, they have come to Comerica and have held a dangerous Tigers lineup from scoring a lot of runs. While Adam Warren's first inning was abysmal, he still settled down well enough to give the Yankees a solid outing for a fifth starter. The offense unloading on David Price and the Tigers bullpen definitely helped matters. Oh yeah, the Yankees are scoring runs. It's still only April, but it's certainly more encouraging than what we saw from this team the first week of the year. I like encouragement and so should all of you. It's certainly better than despair.
Comments of the Day
It really is the year of the triple. Also, love when McCann McChugs
Ichiro is a prime example of the danger on relying too much on Chris Young. Having said that, they simply cannot take Young's bat out of the lineup right now.
Yankees have been playing Plinko with him lately!
This was when Warren was pitching badly.
This was early in the game because the Tigers overbid.
Then he slides into Isengard like a BOSS.
LTL kinda stretched on this one.
A shame Mark Teixeira had to ruin this. Well, not really.
Warren might even be better than 3/5ths of them on any given night as well.
It's almost like Pac-Man when he eats a ghost.
I want to use this post as an example for something I've been meaning to bring up. Some people have been posting images that are hilarious, but just way way too big. There's a fix for that.
If the image is too big, just add that height="300" thing at the end. It will just make everything so much better, please and thank you.
GIF of the Day
We now go live to Rob Thomson, back as the 3rd base coach.
Hahaha, it's funny cause the Yankees beat up on Price last night.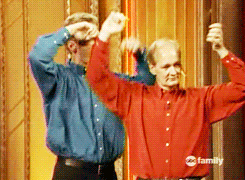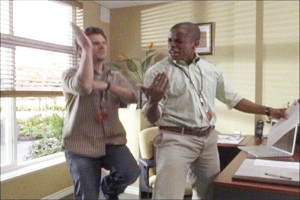 Another fun recap thread!
Honorable Mod Mention
Matt P had a good night last night. Let's give the HMM to him.
Fun Questions
Since proms were being discussed in last night's game thread, what is one of your favorite memories from high school? (Nothing NSFW please!)
How many strikeouts for Tanaka tonight?
Song of the Day
Outkast Week rolls on. I think we've held back from playing this song long enough. I apologize a trillion times. As always, please link us your Song of the Day. Stank you very much.
Feel free to use this as an open thread. Masahiro Tanaka takes the mound for the final game at Comerica Park this afternoon. Hopefully they can keep up their winning ways. That would be swell.
go yankees go baseball go tanaka time