Shockingly enough, there was no Stephen Drew grand slam yesterday to help the Yankees win, which might be the reason they lost. In retrospect, CC Sabathia did not pitch all that badly. A loss is a loss though, and a win is a win. Here's hoping the Yankees defeat the Orioles tonight, on Jackie Robinson Day, and claim their first series win of the year. Considering their next stop is Rays' dump and most likely to be converted into a state penitentiary Tropicana Field, I'd really really like some good feelings going into Tampa.
Comments of the Day
And we're off to the races.
Once in a lifetime indeed.
You know, I just agreed to go with this man to a Trenton Thunder game. Yikes.
Impressive, but we cannot accept pre-cog callin' it entries. Callin' it calls must be made in the Game Thread right as the at bat is happening.
HEE-YAH!
So long as they don't give Chris Young a 2-year deal, we "coo."
Looney Platoons, if you ask me!
This pretty much describes the game right here.
"Cybermetrics"
Luis Severino is still good at pitching
Just get it over with now!
It's not a pretty thing to witness.
When Moyer was in Egypt's land...
I'd wager LTL is right.
Yes. This was a thing that happened.
Oh
Mets
...
The adorableness levels are off the scales.
GIF of the Day
Standard "Harold Reynolds says something dumb" reaction.
No really, Joe Girardi pinch hit with Gregorio Petit.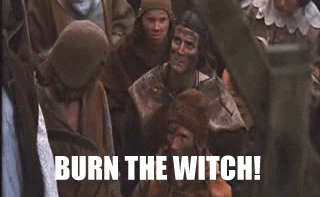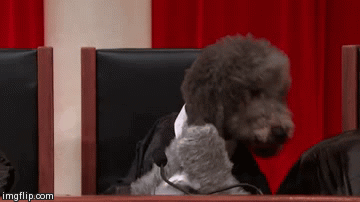 As you can see, the Yankees did not win.
Honorable Mod Mention
I could give the HMM to Andrew for witnessing this game in person. But I won't, since it's his fault they lost. Curse you, Mearns!
Fun Questions
Name some things you like and dislike about Jackie Robinson Day
How many K's tonight for

Nathan Eovaldi

?
Song of the Day
Today's entry into Songs from Anime Week comes from Samurai Champloo. As always, please link us your Song of the Day.
Feel free to use this as an open thread. Nathan Eovaldi takes the mound for the Yankees in this rubber game.
go yankees go you are #1