Yesterday, in commemoration of Seahawks coach Pete Carroll's astounding blunder in the Super Bowl, I looked back on some of the worst managerial decisions in Yankees history, from the days of Casey Stengel up through Bob Lemon in the Yankees' final World Series berth prior to their playoff drought. The Yankees inexplicably missed the playoffs 14 years in a row after the '81 Fall Classic, so a new generation of fans was treated to the frustrations that managers sometimes cause in the postseason.
Somewhat amazingly, the Yankees have had only three managers in the past 23 years, a mark of stability once deemed unfathomable with George Steinbrenner running the team and swapping out skippers like Pokemon cards. However, the microscope on managers nowadays focuses even closer than ever. There was no WFAN for annoyed callers to phone into whenever they were pissed off about Billy Martin's playoff strategy. There was no Internet forum for lengthy screeds about how Bob Lemon has the tactician abilities of a hermit crab.
While these managers had stability, they certainly were under fire from more sources than ever before. So what were their biggest mistakes in the playoffs?
Buck Showalter
Coney left out to dry
Current Orioles manager Buck Showalter was just 35 years old when GM Gene Michael picked him to run the Yankees at the start of the 1992 season. With Buck at the helm, the Yankees experienced a renaissance thanks to a slew of incoming veteran talent like Paul O'Neill, Wade Boggs, and Jimmy Key in addition to a youth movement led by Bernie Williams. Within two years, the Yankees went from 10 games under .500 to the best team in the American League, and it felt like only the 1994 players' strike stopped them from breaking their playoff drought. It was devastating that they never had the chance to finish the job in '94, but a late-season comeback in '95 helped the Yankees secure the first American League Wild Card spot.
They played another resurgent team in the playoffs, the Mariners, who won the AL West in a one-game playoff on the season's last day. It was a phenomenal best-of-five series, as the Yankees roared to a 2-0 lead thanks to two dramatic victories at Yankee Stadium, only to see Seattle counter with two straight wins of their own back at the Kingdome. The decisive Game 5 came down to Yankees ace David Cone (a brilliant trade deadline acquisition) and Mariners starter Andy Benes. Unsurprisingly, Cone held the edge and the Yankees carried a 4-2 lead into the bottom of the eighth inning.
It was evident that Cone was beginning to tire though. He easily led all of baseball in innings pitched that year with 229 1/3 innings in just 30 starts, and he was on his 16th inning of the Division Series as well. He got one out in that inning, then surrendered a mammoth solo homer to superstar Ken Griffey Jr., his fifth homer of the series. Cone was able to shake it off and get a weak groundout from the red-hot Edgar Martinez, but he walked Tino Martinez and allowed a smash single up the middle by Jay Buhner. There was a chance for reprieve though--light-hitting Alex Diaz was due up as a pinch-hitter for the even worse Felix Fermin. No luck--Cone walked Diaz as well, on five pitches.
By this point, Cone was quite obviously exhausted and had thrown 141 pitches. Showalter stuck to his guns. Much like Billy Martin in '76 with Catfish Hunter, he trusted his ace. Showalter also was not feeling confident in his bullpen. Closer John Wetteland had an awful series, allowing seven runs in just 4 1/3 innings and blowing Game 4 on a monstrous grand slam by Edgar Martinez. So Showalter was not optimistic about Wetteland. Still, he had other weapons he could have used in the bullpen.
There was also an unheralded Panamanian rookie named Mariano Rivera who had impressed with seven strikeouts in 4 2/3 scoreless frames, including three during the 15-inning Game 2. Even if Showalter didn't trust Rivera entirely yet due to his shaky regular season, there was setup man Bob Wickman, a steady arm for him throughout the year who threw 80 innings of 115 ERA+ ball and had notched three scoreless in the ALDS so far. Regrettably, Showalter stood his ground and did not turn to either Rivera or Wickman. Cone proceeded to walk the punchless Pat Strange, bringing home the game-tying run and sending Cone to the showers after a mind-blowing 147 pitches. There's something to be said for trusting your ace, but it's another matter entirely when he is completely gassed.
Extra innings did not treat the Yankees as well, and after Edgar Martinez smoked his game-winning double down the left field line off Jack McDowell, it was all over. Showalter never managed another game with the Yankees. Imagine how much the game might be different had Buck turned to Mo or Wickman and they escaped the inning, preserving the lead. Would an ALCS bid have saved Buck's job? We can only guess.
Joe Girardi
Burned by Burnett
I feel like one day a book could be written about the A.J. Burnett Era in New York. After coming on board with the Yankees as a free agent in the 2008-09 off-season, Burnett experienced the highest of highs in the 2009 World Series, spinning a gem against the Phillies in Game 2 that tied the Fall Classic up and saved the Yankees from a big series deficit. They of course won the title that year. Although few denied that Burnett was inconsistent, a 114 ERA+ in his first year in addition to a championship was an excellent start to his five-year, $82.5 million contract
However, the good times did not last for Burnett. The Yankees returned to the postseason to try and defend their championship crown in 2010, but this time, it was in spite of what Burnett did on the mound. It was a miserable season for A.J., as he pitched to a career-worst 5.26 ERA and 82 ERA+ while leading the league with 19 hit by pitches. His strikeouts were down and he only made it past the sixth inning in half of his starts. Come playoff time though, manager Joe Girardi didn't really have anyone else to start in his place. Everyone else was either worse (Javier Vazquez and Sergio Mitre) or even more of a question mark (rookie Ivan Nova and unknown Dustin Moseley)
The Yankees avoided the problem in the Division Series by sweeping the Twins away, but someone had to take the ball in Game 4 of the ALCS against the Rangers. The momentum was against them, as after taking the opener in dramatic comeback fashion, they had lost two in a row to Texas. Whether the Yankees would tie the series or the Rangers would take complete control was in A.J.'s shaky hands.
For awhile, Burnett managed to survive against the tough Texas lineup. The Yankees scrapped together a slim 3-2 lead and Burnett pitched them into the top of the sixth inning. At that point, Girardi could have very well said "Thanks for five solid innings, A.J." and gone to the bullpen, which even before Mo featured capable setup men in Kerry Wood, Joba Chamberlain, Boone Logan, and David Robertson. Girardi stuck with Burnett, though, determined to wring one more inning out of him.
The frame got off to an inauspicious start when Vladimir Guerrero roped a line drive single to right. Again, Girardi could have called it a game at that point but did not. Burnett surprisingly retired Nelson Cruz and Ian Kinsler and was just one out from escaping. At this point, Girardi made the curious decision to intentionally walk David Murphy to face Bengie Molina. It made some sense, as Molina was a far worse hitter at that point in his career than the lefty-swinging Murphy. Still, it was putting the go-ahead run on base with a very risky pitcher on the mound nearing 100 pitches. Furthermore, Girardi could have simply played matchups and brought in either the lefty Logan to face Murphy or one of his righties in case Texas countered with a pinch-hitter. Regrettably, the batter/pitcher matchup remained the same. Molina made Burnett and Girardi pay.*
Aside: Literally moments before Molina homered, the TV broadcast showed a clip of a similarly crushing dinger by Molina against the Yankees from their 2002 Division Series loss to the Angels. Friggin' déjà vu.
The three-run bomb turned out to be the final homer of a fine 13-year career for Molina and it was the death knell for the game. The Yankees were unable to recover, and they lost to fall behind 3-1 in the series. They won Game 5 to force a sixth game in Texas, but it was too little, too late. The Rangers won Game 6 to end the Yankees' dreams of a repeat. Girardi survived a similarly poor move in the 2009 ALCS since the Yankees recovered to win that series, but a year later, no such luck was to be found. He certainly earned his share of criticism in the off-season for this move, and it remains the worst decision of his managerial career.
Joe Torre
As one of the Yankees' longest-tenured managers in franchise history and the one who was at the helm when the Internet exploded in high usage, Torre certainly had his share of questionable moments at the helm. It's inevitable for anyone on a job for such a long time. After Torre's teams got off to an unbelievable start to his tenure with four World Series titles in five years, Yankees fans held very high expectations. When the Yankees thus failed to win another World Series despite talented teams in all of Torre's final seven years on the job, it was even more frustrating.
Making matters worse was the fact that Torre was a terrible in-game strategist. He played hunches far too often, overused relievers, and sometimes failed to take advantage of a seemingly obvious opportunity. I can't sit here and say that Torre was a bad manager because so much of what goes into the job involves being a great leader of men and someone who keeps the locker room together. For most of Torre's tenure (with the exception of one particular incident), he did an outstanding job keeping morale up and maintaining a steady clubhouse atmosphere in a high-pressure city. So he deserves credit there.
In games though? Man, it was rough to watch Torre. It didn't help that his hunches, which were once equivalent to the Midas Touch thanks to random role players like Luis Sojo and Jose Vizcaino becoming World Series heroes, turned sour. I surveyed Twitter to come up with examples of Torre's playoff problems in the 2000s, and there was a disconcerting amount of responses:
@pinstripealley Not pulling the team off the field in Cleveland with all the bugs.

— Purenyyankee (@purenyyankee) February 3, 2015
That was an awful one. Torre himself has said that this was the worst decision of his managerial career, and there's definitely a case. An infestation of midges swarmed Progressive Field in Cleveland late in Game 2 of the 2007 ALDS. Rookie sensation Joba Chamberlain could not find any way to pitch through the awful scene. The bug spray they used only made it worse. Torre could have pulled the team from the field until it was resolved, but he stayed in the dugout. Chamberlain blew the lead, Fausto Carmona Roberto Hernandez remained unperturbed by the midges, and Cleveland eventually won in extra innings to take a 2-0 lead in what turned out to be Torre's last series in pinstripes.
@pinstripealley I don't think this was his dumbest move but starting a tired Wang on three days rest instead of a rested Mussina in '07 ALDS

— Armored Armadillo (@MattWaters28) February 3, 2015
This is just an add-on to 2007. That was just not a good series for Torre. Ace Chien-Ming Wang was crushed in Game 1 and he had basically no experience pitching on three days' rest. As @MattWaters28 noted, it wasn't the worst idea since Mike Mussina was up-and-down that year as well, but when Wang again got rocked in Game 4, that doomed the Yankees.
@pinstripealley batting Arod 8th

— Ben Greenberg (@HLbeans) February 3, 2015
Ah yes, the one glaring example of when Torre made a horrific clubhouse decision. Slump or no slump, batting one of your best hitters eighth in a lose-or-go-home playoff game (2006 ALDS Game 4 against the Tigers) is an abysmal choice. It reflected no confidence at all in Alex Rodriguez's abilities, and was an overreaction to a few bad games. It ultimately didn't matter because Jaret Wright was atrocious and the Yankees never really had a chance. Nonetheless, it remains baffling to this day.
@pinstripealley bringing the infield in in game 7 in 01. Should have only brought corners in

— Joe Vitulli (@jumpinjoe25) February 3, 2015
Boy, I really do not want to talk about the ninth inning of 2001 World Series Game 7. Here's all I'll say: It was not a weird strategy as I'm sure plenty of other managers around the game would have brought the infield in. The winning run was on third base, and if a slow grounder (common when facing Rivera) had won it for the Diamondbacks, he would have been equally scorned. Nonetheless, all hitters become much better when the infield is in, and that allows little bloops like the one that followed to fall in.
@pinstripealley Every decision in Games 4-7 in the 2004 ALCS.

— John C (@general_devs89) February 3, 2015
Oh. Oh God. Do tell, Twitter.
@pinstripealley not giving Rivera the ball in favor of Gordon in G5 of 2004 ALCS just after Ortiz HRed to make it a one run game in the 8th

— Isaac Dayan (@Dayankee21) February 3, 2015
Ow.
@pinstripealley Great post. I assume NOT running on Varitek with Wakefield pitching has to be on there

— Sully Baseball (@sullybaseball) February 2, 2015
I am wounded.
@pinstripealley not bunting on Schilling and his bloody sock.

— Drew (@_SwarlesBarkley) February 3, 2015
Okay, this is brutal enough.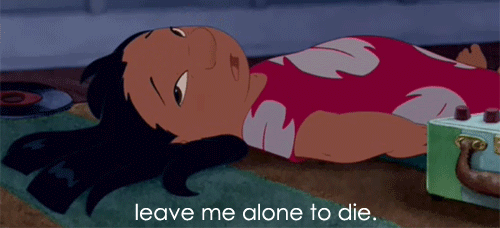 Torre made awful decisions throughout the final four games of the 2004 ALCS, and he was a big reason why the Yankees lost those games. PSA writer Harlan Spence has often cited Game 7 as probably the worst of Torre:
Yeah in all seriousness, Torre butchered that series probably more than any manager has butchered any series ever. The decision to start Brown in that game – and then leave him in until it was pretty much out of reach – was one in a long line of very, very bad ones.
Neither Kevin Brown or Javier Vazquez were delightful options, but Torre's usage of them in that game brought forth so many questions. Nonetheless, one moment alone stands out as the worst in the Torre era. Since it hasn't been mentioned yet, you probably already know what it is.
Scenario: Your team is on the brink of taking a commanding 3-1 lead in the World Series. You are in extra innings, and you need to hold the fort. You have the greatest reliever in the history of baseball at your disposal. Instead, you turn to... this guy:
There cannot possibly be a worse decision. Instead of going to Mariano Rivera and skipping the bullshit "can't use your closer on the road in a tie game without the lead" rule that is not at all binding, Torre decided that Jeff Weaver and his 5.99 ERA was the man for the job in extra innings against the Marlins. Stunningly, it took the Marlins more than one inning to score against him, but score they did. Light-hitting Alex Gonzalez struck the decisive blow, and all of the sudden, the series was tied. The Yankees would not win another game in 2003.
Forget Torre's career--the decision to pitch Weaver over Mo in 2003 is arguably the worst baseball managerial move of all time. It was blatantly nonsensical and occurred on baseball's biggest stage with the chance to push the opposing team one game away from elimination. I loathe it to this day. As previously stated, Torre deserves some credit for those earlier championship teams, but in 2003, he was as much to blame as anyone for the Yankees' failure to secure a fifth championship in eight years.