With the baseball world still reeling from the Red Sox acquisition of AL East staple pitcher David Price, today was a day for some non-tenderness before the deadline. The Yankees, as of writing this, have remained quiet on this front. Meanwhile, the Seattle Mariners have been doing it all this offseason. After trading Mark Trumbo and C.J. Riefenhauser to the Orioles for Steve Clevenger yesterday, they signed Nori Aoki to a one year deal. They also signed Justin De Fratus for some relief help. The Padres traded Yonder Alonso and Marc Rzepczynski to the Athletics in exchange for Drew Pomeranz and Jose Torres. A lot of other moves were made yesterday, none of them by the Yankees. It's hard to know exactly what Brian Cashman is planning to do this offseason. It's still early though. With the Winter Meetings coming up, he might very well have a Ninja Cash move or two up his sleeve. We must wait and see.
Comments of the Day
"If the boss were here..."
/drinks
"FIRE CASHMAN!"
/drinks
GIF of the Day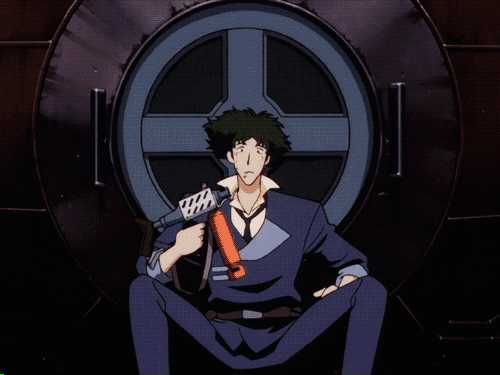 Flamethrowers have a lot of uses.
Honorable Mod Mention
Jason wins the HMM for his post on Price. Also, his suggestion box thread is still going strong.
Fun Questions
What is your favorite use of fire?
Top three favorite things to drink during the holiday season?
Song of the Day
Fire Field by Yusuke Takahama
It's Fire week on Pinstripe Alley. Shifting into nerd-gear with today's choice. Fire Field was always one of my favorite tracks from the SNES F-Zero game. This arrangement is from Super Smash Bros and I love it. As always, please link us your song of the day.
Feel free to use this as your open thread for the day. What Ninja Cash move do you think he might pull off before or during the Winter Meetings?