The Yankees are not doing anything right now. Brian Cashman is obviously waiting till after Christmas to make his next move. Or perhaps he's waiting till Christmas Eve or Christmas Day, because he secretly hates bloggers. While the Yankees do a whole lot of nothing, some other teams are making moves.
The
Cardinals
, after losing a few pieces this year, have signed Mike Leake. Leake will get a five year, $80 million dollar contract with a full no-trade clause. This deal also includes a mutual option which would raise the value to about a $94 million dollar deal. Not too shabby, Mike Leake. Speaking of shabby, the
New York Mets
are close to signing outfielder Alejandro de Aza to a one year deal. Perhaps they are hoping that the 32 year old can platoon with Juan Lagares. Overall, it is beginning to seem more and more unlikely that they bring
Yoenis Cespedes
back.
This recent piece by Howard Megdal might give some reasons as to why.
Sources: Verducci and Reynolds out, John Smoltz in a Fox lead baseball analyst. https://t.co/mRhzQb5AZG

— Andy Martino (@MartinoNYDN) December 22, 2015
Finally, the FOX baseball booth is getting rid of Harold Reynolds and Tom Verducci. While that should be cause for celebration, FOX replacing them with John Smoltz does not exactly inspire happy thoughts.
Comments of the Day
Friend only to the Undertaker.
Pause
GIF of the Day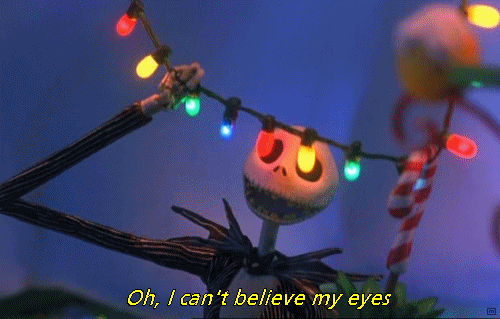 What's this?
Honorable Mod Mention
Jason wins the HMM. He deserves it.
Fun Questions
Peppermint is delicious. Yes or no?
What was the most memorable X-Mas gift you ever received?
Song of the Day
Father Christmas by The Kinks
It's X-Mas week on Pinstripe Alley. Someone mentioned this X-Mas song the other day and I forgot how much I enjoyed it. Now you can all enjoy it as well. As always, please link us your song of the day.
Feel free to use this as your open thread for the day. What do you think of the deals for Leake and de Aza? How happy are you about Reynolds being kicked out of the broadcast booth?