There was no joy in the Bronx last night as the Yankees 2015 season came to an abrupt end. Their offense could not overcome Cy Young candidate Dallas Keuchel even on three days rest. The Astros will move on to face the Kansas City Royals and the Yankees will begin preparing for the future. Their offseason begins today, as does ours. This is always the saddest time of the season. Not because the Yankees didn't win or because we'll be watching other teams compete in the playoffs. It's just sad because there's no more Yankee Baseball this year. We have to wait till Spring Training begins next year to see the players we root for don the pinstripes. Other sports will be around, but non are equal to baseball really.
Over the next few days, weeks and months, we'll obviously discuss a lot of stuff. Things that went right, things that went wrong, and the plans for the future of this team. Right now though, feel free to join me in pouring one out for the 2015 Yankees' season. It was a very interesting ride, to say the least.
Comments of the Day
All these COTDs are from Monday, which I never put up yesterday. I'm not going to offer my usual witty comments on them, but I wanted to highlight them because of all the positive comments about CC Sabathia coming from everyone. I wrote one of my classic rants yesterday and I was harsh on some fans, which I stand by and do not apologize for. I just wanted to counter that with these COTDs. While emotions ran high and some questionable things were typed, the overwhelming support shown to CC is honestly one of the best things I've ever seen come from this place. In a time of confusion and frustration, people stepped up and offered well wishes and compassion for CC and it just really lifted my spirits up. I've rarely been happier to be a part of this community. Things like this are why I love this place.
GIF of the Day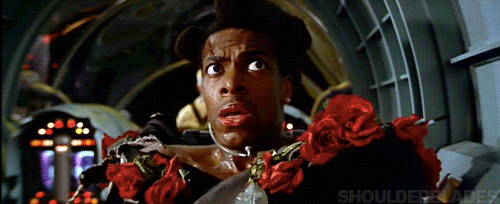 Pretty much, Ruby.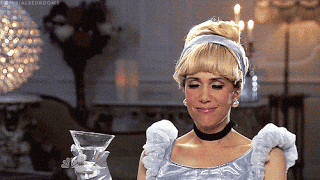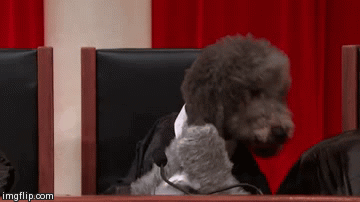 Defeat!
Honorable Mod Mention
Matt F gets the HMM for having to write that recap, which is never easy to do when you're sad about the results.
Fun Questions
So what was your favorite thing about this season?
With the Yankees now out of it, what team are you pulling for to win the World Series?
Song of the Day
Macarena by Los Del Rio
Too Close by Next
It's World Series Top 5 Billboard week on Pinstripe Alley, the week that honors the Yankees past 7 World Series teams. Two SOTDs for today since there was no thread yesterday. Macarena was the #1 song in 1996 while Too Close was the #1 song in 1998. As always, please link us your song of the day.
Feel free to use this as your open thread for the day. So yeah, that's it. No more Yankee Baseball. It sucks. Feel free to post about said suckage if you'd like. Join us for drinks and pie as the Pirates and Cubs play their Thunderdome Wild Card game tonight. Gerrit Cole vs. Jake Arrieta will probably be one of the best pitching matchups of the playoffs. Watch it be a slugfest, because baseball.
thanks for all the memories, yankees